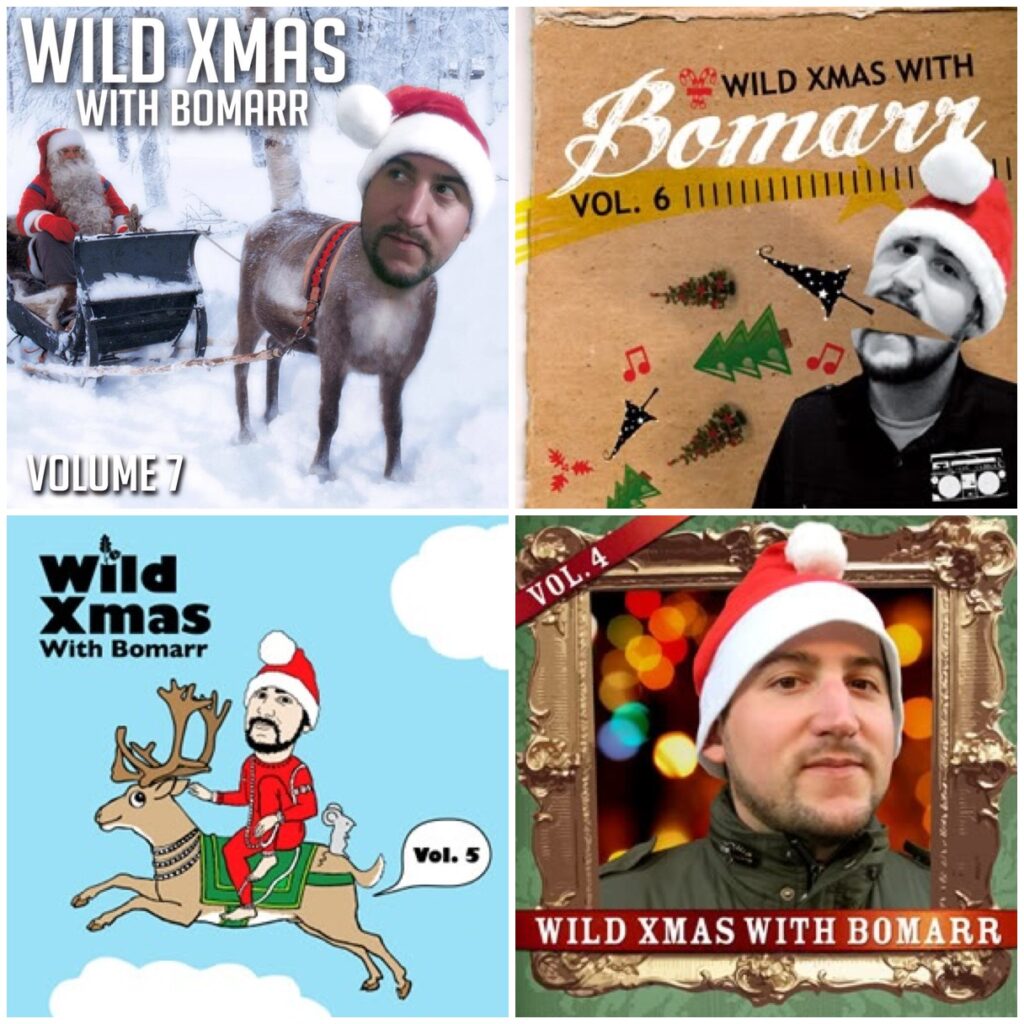 It's that time of year again. I've just completed VOLUME 8 of my yearly Wild Xmas With Bomarr mix. As always, it's 60+ mins of Xmas music for people who hate Xmas music. The audio portion is complete, but I'm calling on YOU to help me out with the cover art.
All you need to do is this:
Download this zip file of a few poorly lit, way-too-close-for-comfort self shot pics
Pick a photo to work from (or follow the lead of Volume 5 and draw something, if that's your talent)
Make sure the cover is no smaller than 5in x 5in, 300 dpi, RGB
Include the text Wild Xmas With Bomarr, Vol 8
Submit your work to [email protected] no later than 12pm THIS FRIDAY, December 6
If your cover is chosen as the winner, you will receive a nice little care package directly from me, featuring a few musical goodies courtesy of myself and the Hit & Run label, some stickers, old show flyers, a t-shirt designed by me and best of all, a one of a kind, handmade CD of Wild Xmas With Bomarr, Vol 8.
Winner will be announced on Friday night. Have some fun with it!