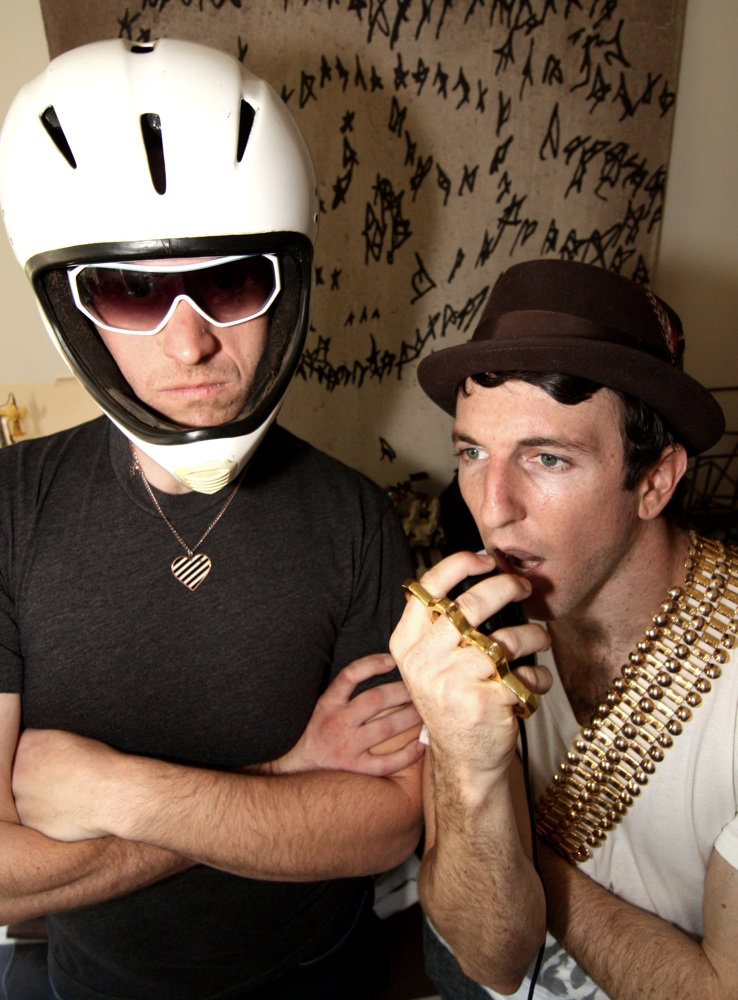 Brothers Backword will do for the Beastie Boys what the Bourne Ultimatum did for James Bond. Unpretentiously, Brothers Backword are a 21st-century update on the classic components of Hip Hop and dance music that made them so lovable in the first place. David Bryant or PASSAGE (Restiform Bodies, Anticon) and Mike Busse (Chronic Future, Modern Art Records partner) rap and sing in legible, irresistible flows. Topical tracks like Special Education, essentially a rapped three-minute rendering of the film Notes on a Scandal, wind away from convention far enough to refresh themselves but swing swiftly back to Earth with syrupy hooks, damaged yet effective verses, and downright provocative bridges. Brothers Backword coo and holler like hood rats, with none of the outsider politics or hang-ups so common to indie rap. Dave and Mike are the classic "big guy, little guy" combo. Standing 5'7 and 5'11 Brothers Backword set the stage for impressive, tempo-melting performances, and their vocal abilities flex to demonstrate the audio equivalent in their recordings.
The "Stupid Intelligent" mixtape proves the perfect hunting ground for Passage and Busse. They interact with, infect and invade every track, from Mr. Oizo to Talking Heads to Nas. Fearless of studio magic, they add talk box backups to Shannon and manipulate hooks from beyond your memory. Suitably aggressive and comedic lyrics, weave in and around chopped, meticulously syncopated Christian Bale sound bites. With an EP due out late this summer, Brothers Backword's "Stupid Intelligent" mix tape is a glimpse of what's to come, but in this future, I don't know if we can win this war.
I'm honored to premiere this here. These boys have really outdone themselves on this one.