Many fans thought this day would never come. For early underground hip-hop heads, North American Adonis, the unfinished collaboration between Buck 65, Doseone, and Jel was merely a half-realized pipe dream. A collection of lo-fi demos recorded with a Radio Shack microphone and eventually lost due to a Roland VS-880 digital workstation crash. For the longest time, it was something that only existed in the tape decks of avid fans who received their copy through some mysterious tape trade in the early days of the internet. Often an "nth generation" dub that further muddied the already lo-fi quality of the demo, but those who wanted to hear it would take what they could get. The project had become somewhat legendary.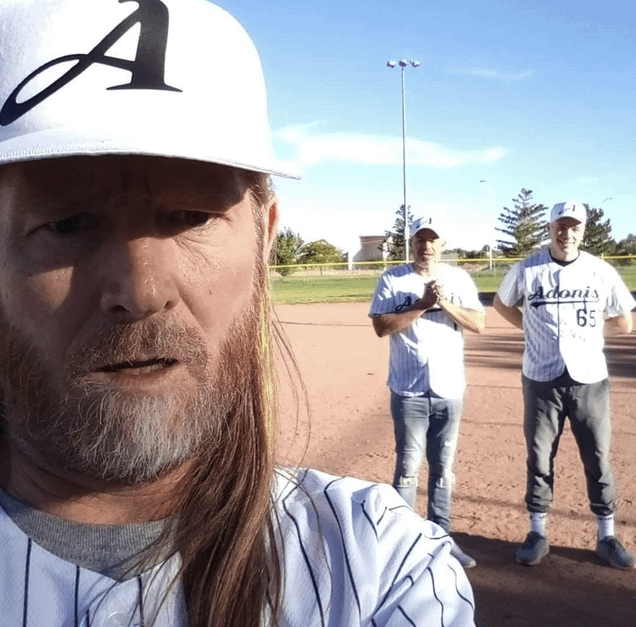 Not long ago, Buck 65 (who has released multiple high-quality albums in the past few years after being coerced out of unofficial retirement by Controller 7), posted a photo of himself, Doseone, and Jel. All 3 of them were on a baseball field wearing uniforms that said "Adonis".
Could it be true? Could the 3 of them actually be in the same place together once again, working on new music? Turns out, they've taken a crack at re-recording and releasing the lost classic. Buck refers to this whole thing as "like an exercise in time travel." Bay Area boutique label Handsmade is releasing the record, and released a teaser for it today on YouTube, noting in the comments the release date of November 24, 2023, which is NEXT FRIDAY.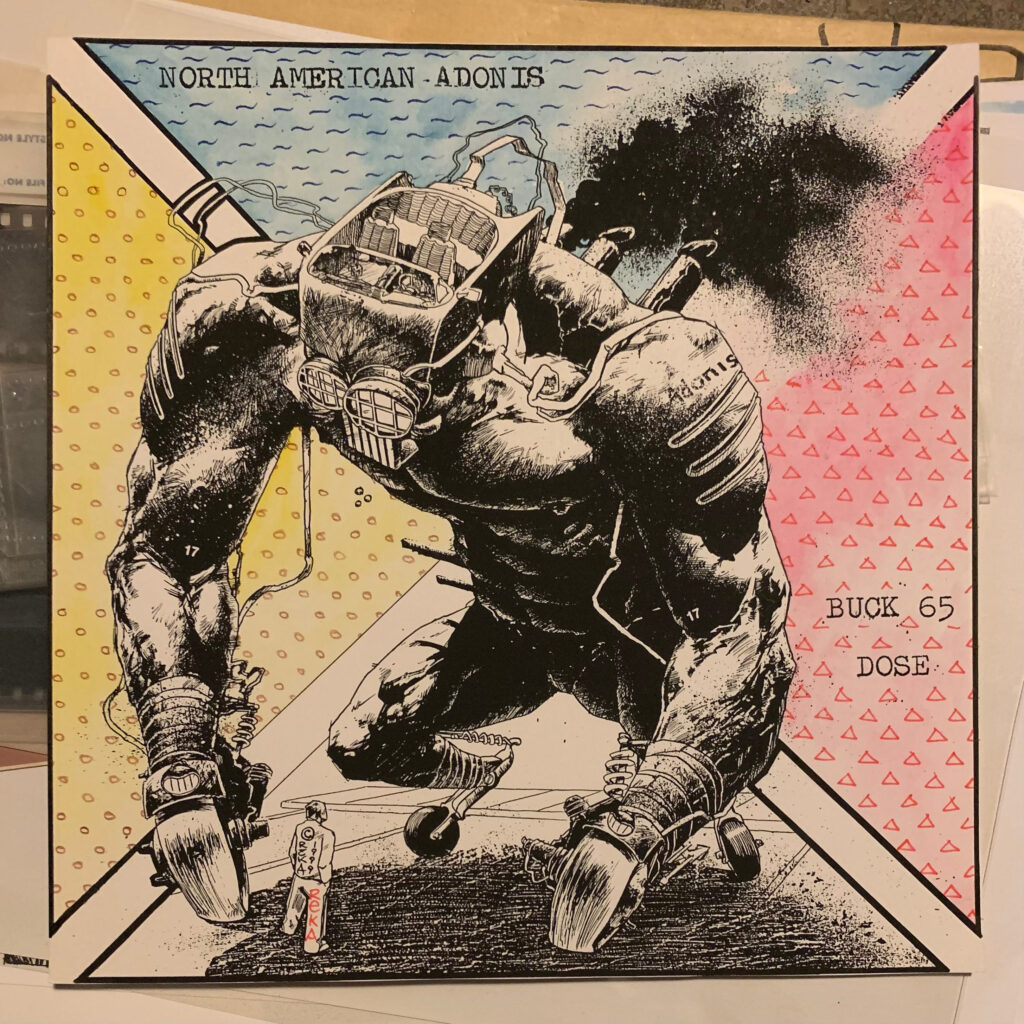 Rumor has it, Nic "Reka" Klein (the man responsible for the cover art on Buck 65's Vertex and The Centaur 12″, plus the Sebutones 50/50 Where It Counts, has returned to slightly tweak the amazing original artwork. This is a big deal because Nic is now mostly known for his work for some company called Marvel.
Keep an eye on the Handsmade web store for more info in the coming week.