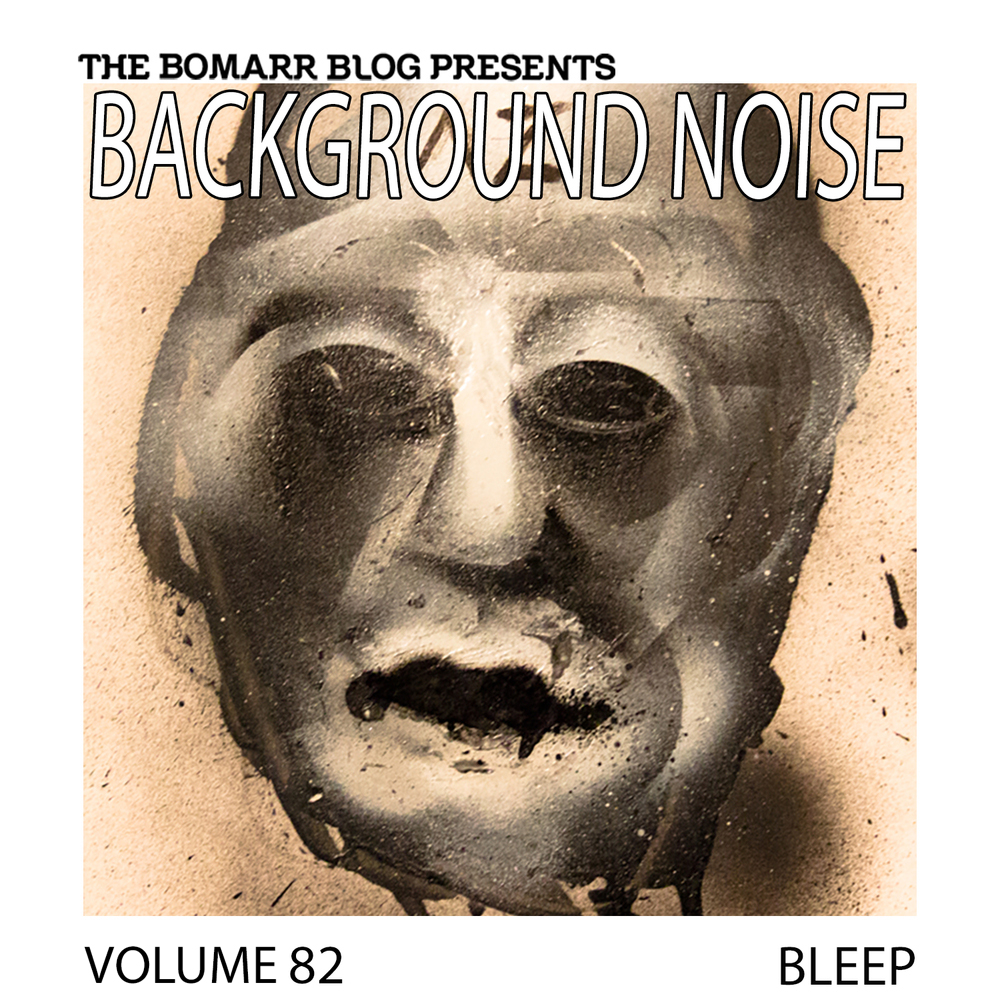 THE BACKGROUND NOISE SERIES FOCUSES ON THE MUSIC THAT ARTISTS LISTEN TO WHEN THEY WORK, WHAT MUSIC INSPIRES THEM, OR JUST MUSIC THEY LIKE. THIS WEEK, IN VOLUME 82, THE FOCUS IS ON BLEEP.
Bleep loves both food and pop culture. He loves them so much that they get absorbed right into his art. Literally. Not only has he painted sidewalks with mustard, but he's led some pretty interesting experiments in the shelf-life of McDonald's burgers. Recently, he even had a show at Stone Malone Gallery in Los Angeles, fittingly titled "Eat."
Whether he's drawing demented Mickey Mouse figures, interpreting album covers from the Doors, or just drawing the wickedly imaginative images his brain 'splores onto the canvas, he's always putting his own signature style forward.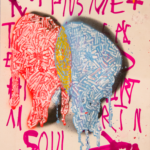 What was your first concert?
Imma say local bands cuz the major label acts were too embarrassing to name.
Last concert/show?
Squarepusher at the Regent Theatre
First album you bought?
Usher "My Way" the single with 3 different versions on it
Last album you bought?
No idea
Was there one record that made a significant impression on you?
Squarepusher's Ultravisitor completely destroyed the way in which i thought about orchestrated sound, it will probably be the greatest musical moment of my life.
Who is your musical hero?
Les Claypool
How important is music to your creative process?
Being a classically trained musician, I would say music is all-encompassing. I hate to parrot great quotes by people I can't remember but "music is how you decorate time, art is how you decorate space."
Tetra-Sync – Squarepusher
Hamburger Train – Primus
VHS Sex – Com Truise
Dayvan Cowboy – Boards of Canada
Not to Touch the Earth – The Doors
I Am S/H(Im)E[R] As You Am S/H(Im)E[R] As You Are Me and We Am I and I Are All Our Together: Our Collective Consciousness' Psychogenic Fugue – Giraffes? Giraffes!
Ultravisitor – Squarepusher
King Night – SALEM
Frame By Frame – King Crimson
Camel – Flying Lotus
Check out Bleep's playlist below on Spotify. Be sure to like Background Noise on Facebook for updates on future episodes. You can browse ALL the Background Noise episodes right here.