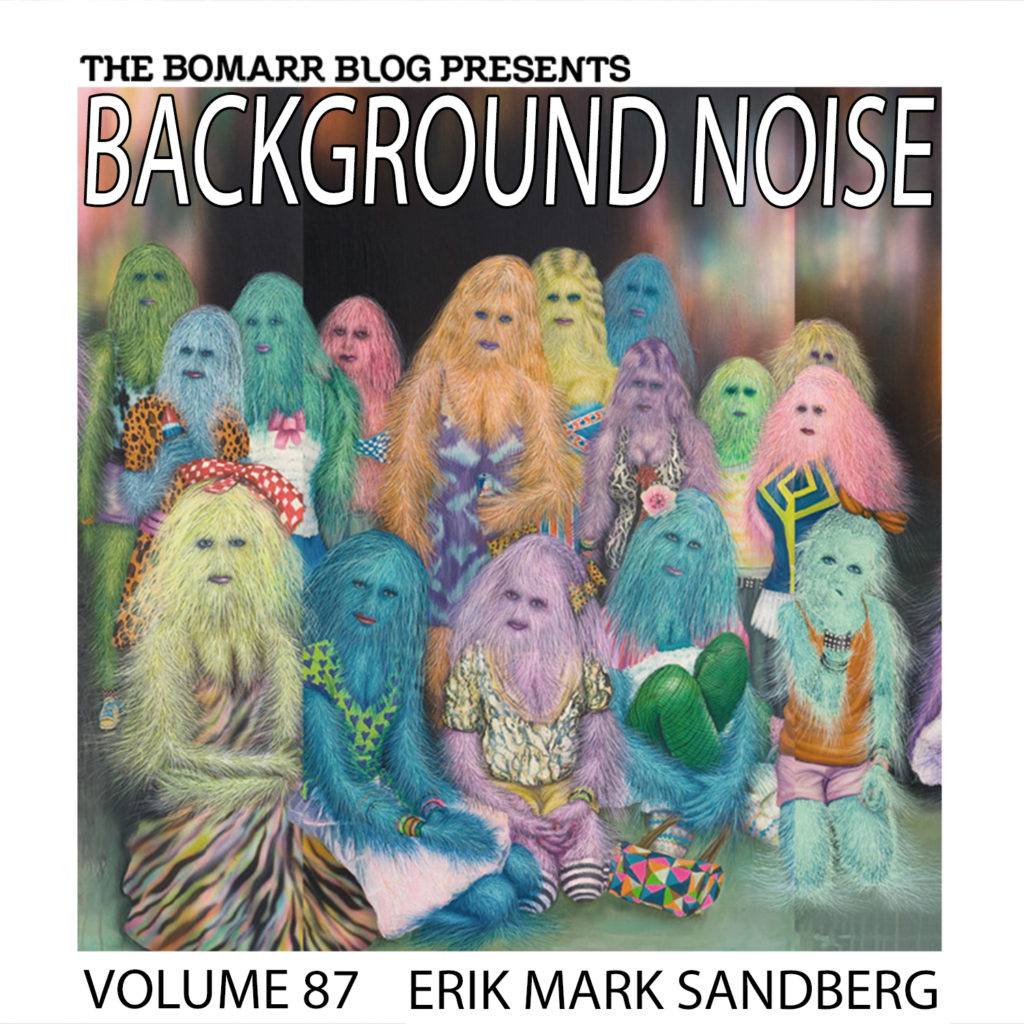 Since the 1800s, people have had an undeniable fascination with oddities and abnormalities. People, places, and things that are different, for better or for worse, will always attract curious onlookers. As the "Dog Faced Boy" in early traveling circus shows, Erik Mark Sandberg's psychedelic portraits of hair-covered teens are something that draws people in. Maybe it's the fact that the hair is often brightly colored and juxtaposed against the seemingly nonchalant faces of the teens as if it's just another run-of-the-mill day for them. There's a strange beauty to all of his work, and I can't help but wonder what it would be like to inhabit the world in which all of these characters live. I'm sure it would be quite the trip.
First album you bought?
Kiss "Destroyer"
Last album you bought?
I've had an Apple Music subscription for the past few years but the last full album I bought before that was Travis Scott's "Birds in the Trap Sing McKnight"
First concert?
Poison 1988
Last concert?
Jack Russell's Great White at The Whiskey a Go Go on Sunset Blvd in Hollywood 2020
Was there one album that made a significant impression on you?
Pearl Jam's "Ten"
Who is your musical hero?
Prince
How important is music to your creative process?
I find it invigorating during the execution phase, it helps pass the extremely long studio sessions.
BONUS: Is there any music in particular getting through this strange time we're living through?
Some chill Hop
---
Check out Erik's playlist below on Spotify, or subscribe to Background Noise via the iTunes podcast feed here. Be sure to like Background Noise on Facebook for updates on future episodes. You can browse ALL the Background Noise episodes right here.
"Overdue (with Travis Scott)" – Metro Boomin
"Kids See Ghosts" – KIDS SEE GHOSTS
"Chun Swae (feat. Swae Lee)" – Nicki Minaj
"Time Flies" – Drake
"Butterfly Effect" – Travis Scott
"a lot" – 21 Savage
"Going Bad (feat. Drake)" – Meek Mill
"Cudi Montage" – KIDS SEE GHOSTS
"Oprah's Bank Account" – Lil Yachty, DaBaby, Drake
"Follow God" – Kanye West
"Wow – Remix" – Post Malone, Roddy Ricch, Tyga