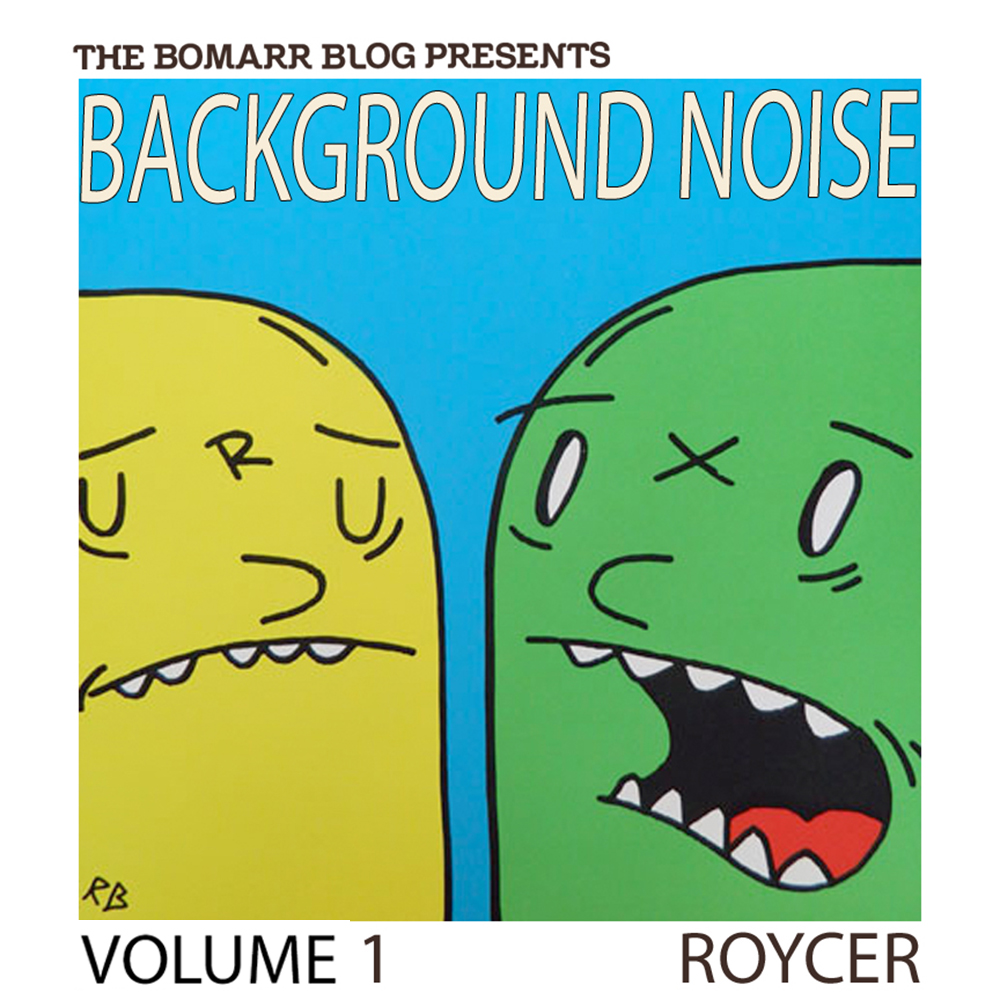 Starting today, I'm debuting a new series. Over the next few months, I'll be bringing you bi-weekly volumes of the Background Noise series. The series puts the focus on street artists and the music that inspires them, the music they listen to while they work, or just straight-up music they enjoy.
First in the series is Harlem-bred artist Roycer. Also known to some as Choice Royce, or by his given name, Royce Bannon, Roycer has been a fixture in the NYC street art scene for quite a few years now. His signature faces have adorned many walls, stickers, tiles, skateboards, and doors, as well as collaborations with Tony Depew, Dark Cloud, and more. He's been very active in the curation of art shows throughout the city, recently curating From The Street Up at Woodward Gallery, and SPECTRUM at Gallery Brooklyn.
Once you see Roycer's art, you won't forget it. You will notice it everywhere. His cartoonish faces have morphed over the years from his more menacing creatures to his more innocent looking characters that can be seen more prominently today.
I'm honored to start off the series with his contribution. A 41-minute mix featuring some classic New York Latin/Jazz/Soul tracks and more surprises.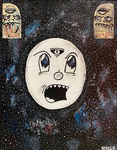 Check out more of Roycer's work on his Tumblr, or over on his Instagram.
Eddie Palmieri – Harlem River Drive
Lorde – Royals (The Weeknd Remix)
Stan Getz & Maria Toledo – Saudade Vem Correndo
Joe Cuba Sextet – Pud-Da-Din
Curtis Mayfield – Short Eyes / Freak, Free, Free, Free
Bob James – Nautilus
Michael Jackson – I Can't Help It
Labi Siffre – I Got the Blues
Herbie Mann – One Note Samba
David Porter – The Masquerade is Over
Check out Roycer's playlist below on Spotify. Be sure to like Background Noise on Facebook for updates on future episodes. You can browse ALL the Background Noise episodes right here.