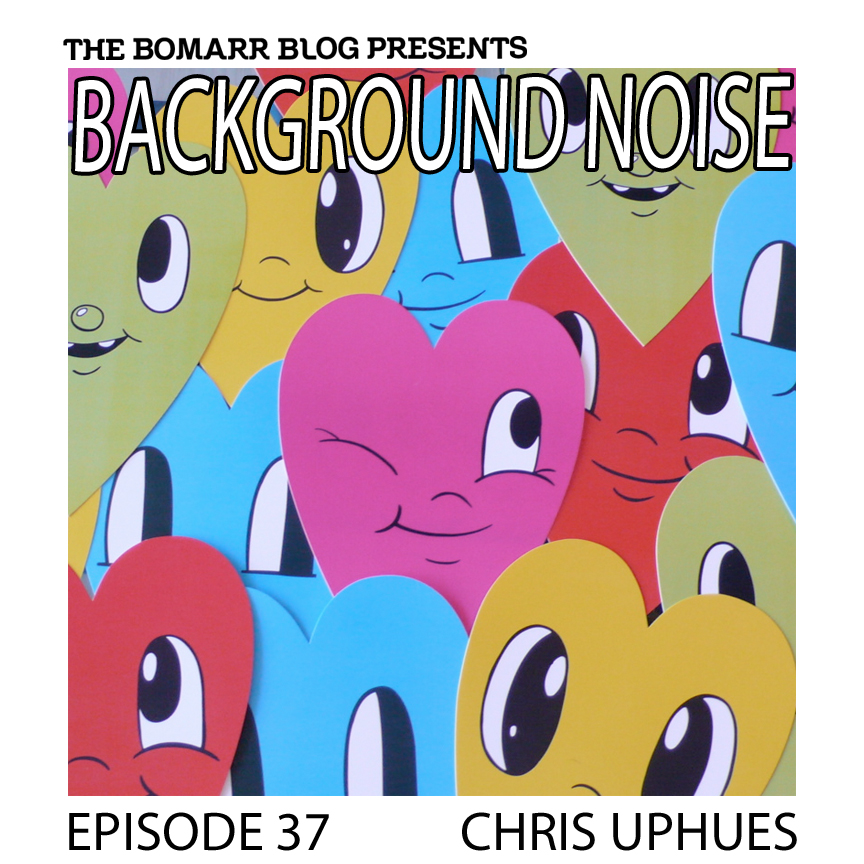 I think this blurb, taken from Chris Uphues' official website, sums it up best:
"Chris Uphues is an artist and designer living in Brooklyn, NY. He lives with his monkey Del where they spend their nights singing to the moon with homemade instruments and generally having a good time."
Chris's work can be seen throughout the five boroughs and beyond. His trademark smiley hearts display various expressions. Seemingly dependent on what kind of mood he's in when he makes them, or in what surroundings they'll be placed.
This heart has become somewhat iconic. It's become a highly recognizable image of happiness and positivity amidst the hustle and bustle of the city. In his Etsy store, you'll find this image decorating such items as zines, candles, chalkware sculptures, shirts, canvas and more. Although the heart is what he seems best known for, he has plenty of other designs and mediums that he works with, which can be found over on his website.
What was your first concert?
The Exploited with Generation Waste and The Bhopal Stiffs
Last concert?
The Cars
First album you bought?
Nevermind the Bullocks / Sex Pistols
Last album you bought?
Ryonen / Man Forever
Was there one album that made a significant impression on you?
I can't just pick one, there's been a few… The Great 28 / Chuck Berry, The Best of Muddy Waters / Muddy Waters, Plastic Surgery Disasters / Dead Kennedys, The Human Horn / Shooby Taylor
Who is your musical hero?
All for different reasons… Cole Porter, Bismillah Khan, Blind Willie McTell, Jerry Garcia
How important is music to your creative process?
I'm not sure how important music is to my creative process but I definitely enjoy listening to it while I work.
1. Climax Blues Band – Couldn't Get It Right
2. Sade – Smooth Operator
3. Captain and Tennille – Love Will Keep Us Together
4. Christopher Cross – Sailing Away
5. Electric Light Orchestra – Mr. Blue Sky
6. Grateful Dead – Eyes of the World
7. R. Kelly – Ignition (Remix)
8. Kenny Rogers – The Gambler
9. Kool and the Gang – Get Down On it
10. Merle Haggard – Okie From Muskogie
11. Taylor Swift – We Are Never Ever Getting Back Together
12. Parliament – Chocolate City
13. Flamingos – I Only Have Eyes For You
14. Solomon Burke – Don't Give Up On Me
15. Steve Miller Band – Take the Money and Run
16. Grateful Dead – Touch of Grey
The Bomarr Blog Presents: The Background Noise Podcast Series, Episode 37: Chris Uphues by Bomarr on Mixcloud