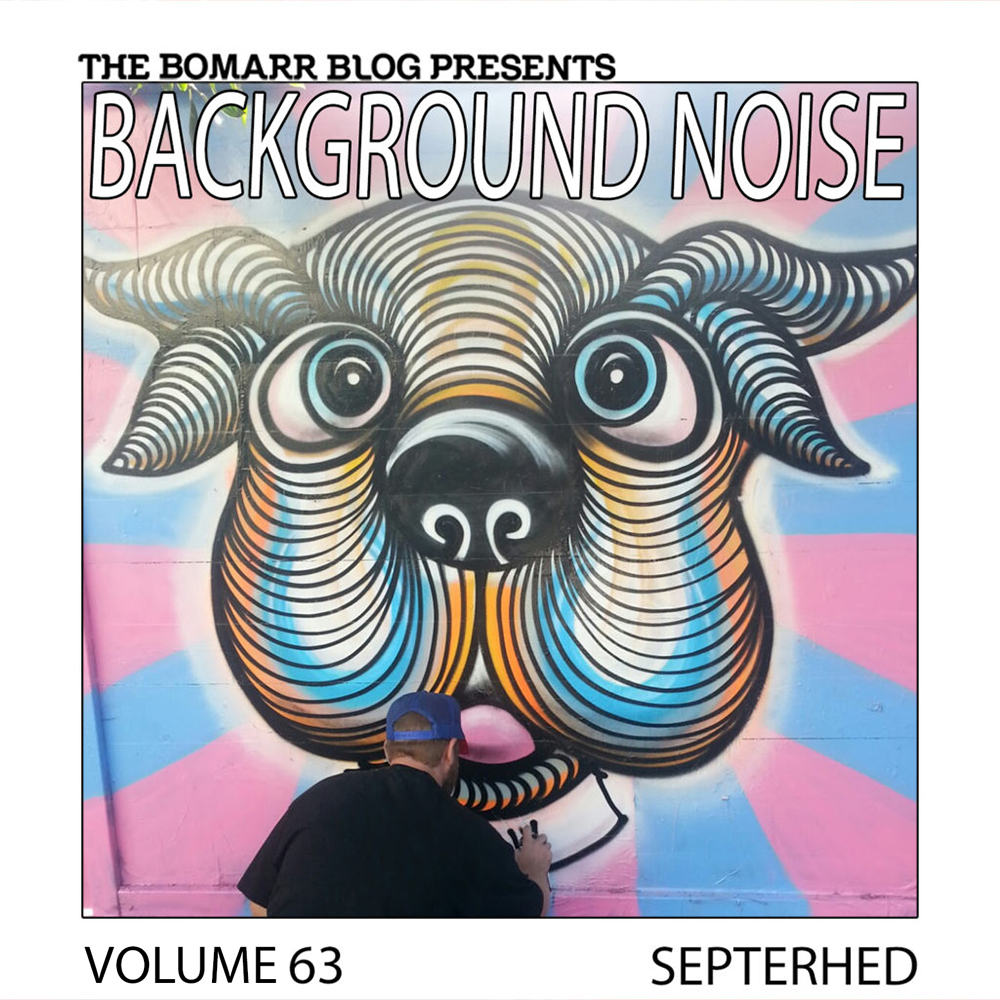 It took me a while to find out that Los Angeles artist Septerhed did more than design cool stickers. His psychedelic black and white square stickers were all over Manhattan around the time my wife and I moved there in 2010, and I was drawn to their simple, but almost Pushead-esque font. Maybe not even Pushead-y, but that's who I thought of when I saw them. I later learned he did quite a bit more than just sticker art.
Inspired by street signs and religious imagery early on, Sept graduated at the top of his class at Otis College of Art and Design, where he went for graphic design. He later became a street artist as a personal challenge shortly after graduating. Over time, he's evolved into more of a muralist than anything else. Beautifying dull walls in Los Angeles and beyond with his brightly colored illustrations of everything from crazy-looking wolves and rabbits to indescribable abstract greatness.
A few fun facts about Septerhed…he was born in Japan, but only spent his first year there before moving to the United States. In addition to being an amazing visual artist, he also makes music. Also, one of his public murals was just spotted in the background of Willow Smith's "F-C-Q #7" video.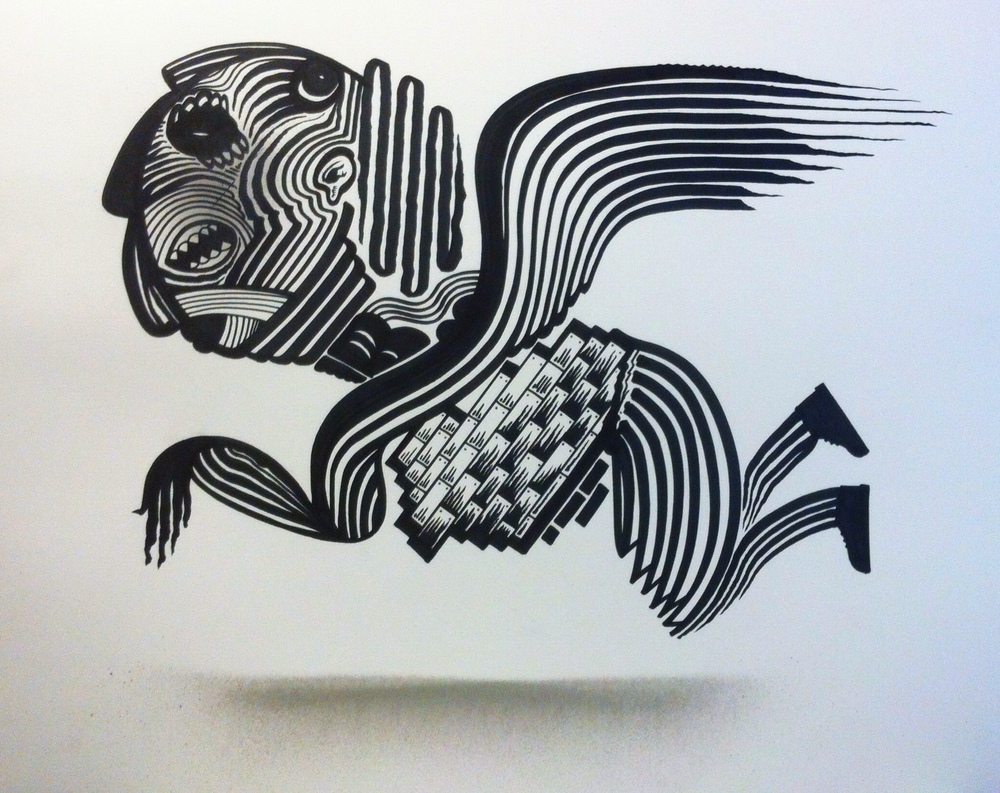 First album you bought?
Poison- Look What the Cat Dragged In
Last album you bought?
Deafheaven – Sunbather
First concert?
David Lee Roth
Last concert?
Melt-Banana
Was there one album that made a significant impression on you?
Smashing Pumpkins – Siamese Dream
Who is your musical hero?
Mike Patton
How important is music to your creative process?
Sometimes, sometimes not. I never have enough new music. I used to know what I wanted and had no way to get it. Nowadays, I can get whatever I want and I don't know what I want. I need to hire someone to find good music for me. Music is like an amazing curse to me. I fall in and out of love with it all day on the daily. Silence works just as well, but then there's always that time when you find a great bunch of songs and they guide your work.
Beck – It's All In Your Mind
Babyland – Structure Fall
Wild Nothing – On Guyot
Clark – Everlane
Deafheaven – Violent
Behemoth – Shemhamforash
Napalm Death – How The Years Condemn
Black Dahlia Murder – Carbonized In Cruciform
OHGR – DoG
The Armed – Culture Faded
Broken Social Scene – All To All
Check out Septerhed's playlist below on Spotify. Be sure to like Background Noise on Facebook for updates on future episodes. You can browse ALL the Background Noise episodes right here.