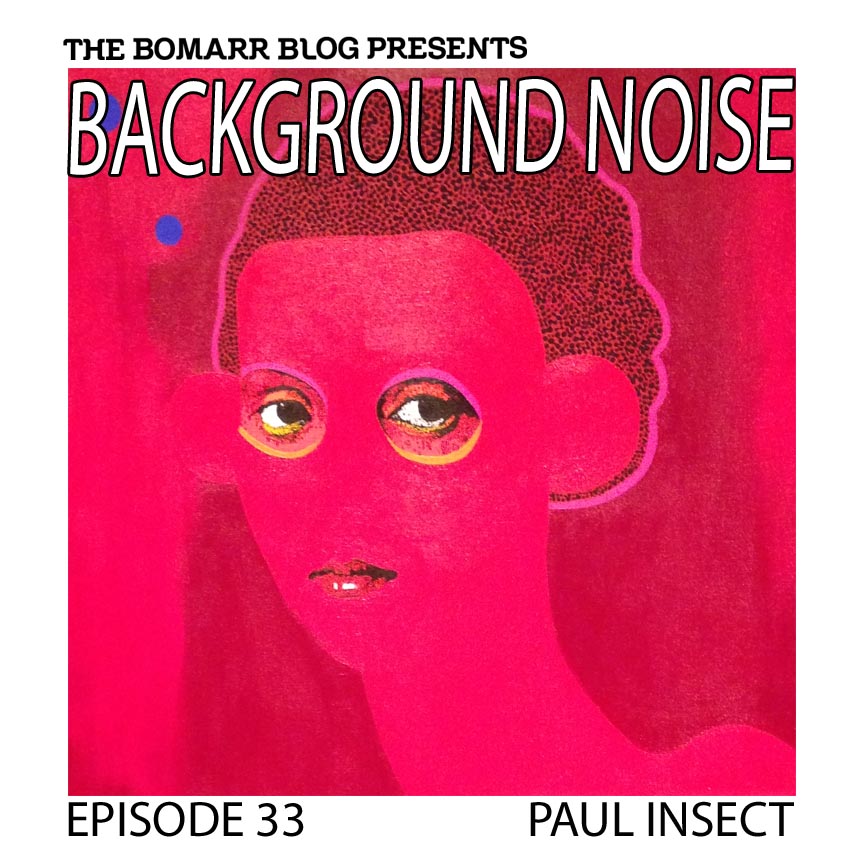 UK-based artist Paul Insect has been doing this for a bit. A graphic design pro, and former creative head of the design collective "Insect", Paul (also known as PINS, or just Insect), has made quite a name for himself. He received quite a bit of attention in the art world back in 2007 when, in advance of his first solo show Bullion, Damien Hirst purchased the entire show for his collection.
Insect frequently collaborates with fellow UK artist Sweet Toof, as well as US-based artist Bast. He's also collaborated with DJ Shadow on a few things, including designing the cover for Shadow's 2006 album The Outsider, as well as a series of prints to coincide with the release of the record. His most recent collaboration with Shadow is his depiction of Afrika Bambaata, which graces the tour book for DJ Shadow and Cut Chemist's "Renegades of Rhythm" tour book (the tour consists of the DJs using only records taken from Bambaataa's personal record collection). This great looking print can be purchase right now directly from Boo-Hooray's online store.
I was fortunate to catch Paul's first US solo show at Opera Gallery in NYC back in 2012. The show consisted of not only his signature paintings, but also some incredible screenprinted work and even more incredible sculptures. His skeleton coffee table drew quite a crowd. It featured a life-size human skeleton wearing Playboy bunny ears on all fours, staring into a hand mirror, while holding a glass table top on its back. I think the asking price was approximately $60k, and I'm almost certain someone must have bought it. He's a hot commodity.
You can check out more of his work over at his website
What was your first concert?
UK Fresh 86 – London. featuring Grandmaster Flash, LL Cool J, Bambaataa & the Soul Sonic Force, Mantronix, Captain Rock, Hashim etc.
Last concert/show?
An open-mike rap night in Brooklyn two weeks ago.
First album you bought?
Remain in the light – Talking Heads 1984
Last album you bought?
World Music – Goat
Was there any album that made a significant impression on you?
Public Enemy 'It takes a nation of millions to hold us back'
Who is your musical hero?
Too many to name
How important do you think music is to your creative process?
It helps in making the day less boring.
Check out Paul Insect's mix below, download it directly here, or subscribe to the Background Noise podcast on iTunes. Be sure to like Background Noise on Facebook for updates on future episodes. You can browse ALL the Background Noise episodes here.