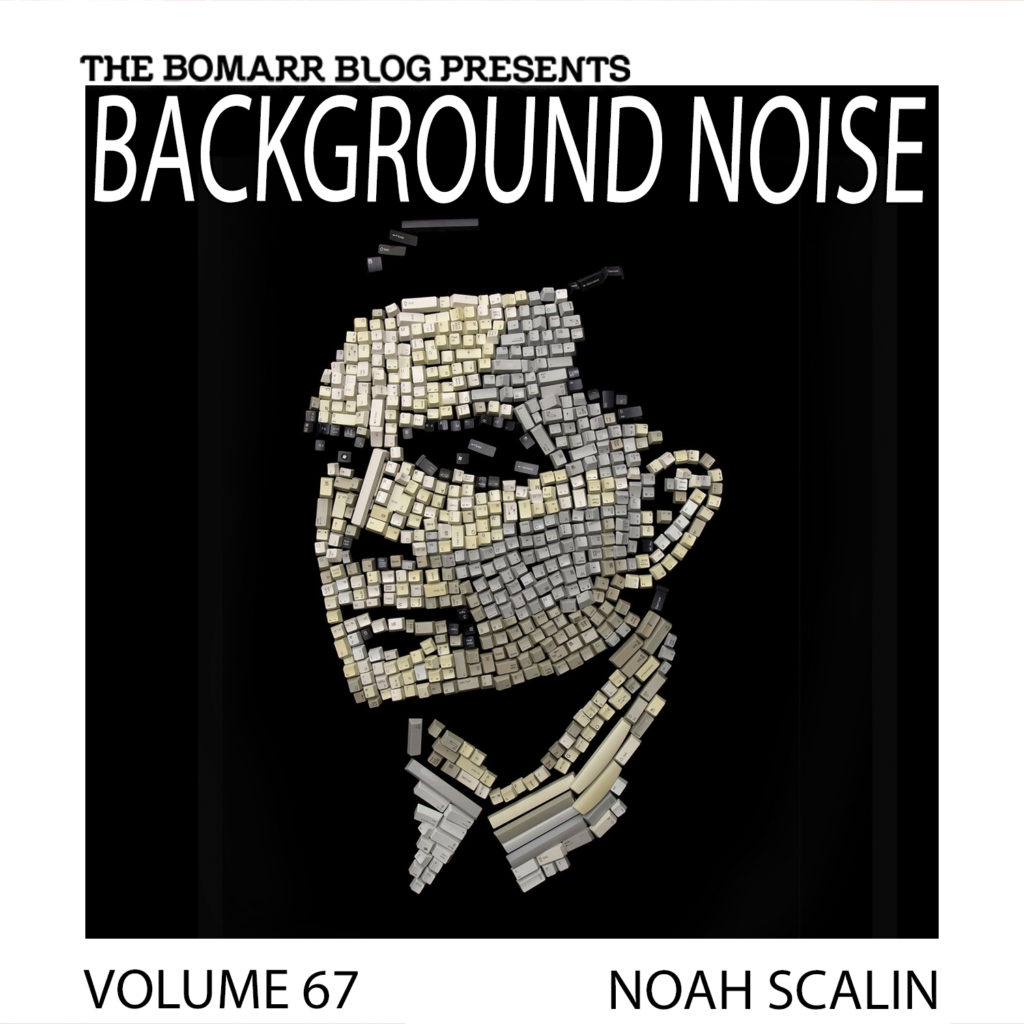 THE BACKGROUND NOISE SERIES FOCUSES ON THE MUSIC THAT ARTISTS LISTEN TO WHEN THEY WORK, WHAT MUSIC INSPIRES THEM, OR JUST MUSIC THEY LIKE. THIS WEEK, IN EPISODE 67, THE FOCUS IS ON ARTIST NOAH SCALIN
*A portion of this blog post was originally featured in an article I wrote on Noah Scalin for RYOT.org. Read the whole article here.
Virginia-based artist Noah Scalin will not allow himself to go a single day without creating something.
This is no exaggeration.
He is a strong proponent of exercising your creativity on a daily basis. He's written books about it, with names like 365: A Daily Creativity Journal: Make Something Every Day and Change Your Life! and Unstuck: 52 Ways to Get (and Keep) Your Creativity Flowing at Home, at Work & in Your Studio. He founded Another Limited Rebellion in 2001, which helps business and individuals develop their own creative practices to grow and succeed. AND he has his Skull-A-Day project, in which he made a skull out of whatever material he could find for a year, every day. Whether is was drawing one with his fingers using ketchup at the breakfast table, or assembling a large quantity of Q-Tips into the shape of a skull. As long as it was a medium he could manipulate, he would do it.
His newest creation, Dead Media 3, is part of a series he began in 2012, and one plans to continue. The focus of the Dead Media is to use materials that are slowly being phased out of daily life to create something new. The first installment was made using 497 VHS cassettes. The second, 456 books. And now, for Dead Media 3, he brings vinyl LPs into the mix. A site-specific installation at Austin Peay University in Clarksville, TN, Noah used approximately 100 old LPs to create another skull in the series.
A musician himself (check out his band, League of Space Pirates self-described as "the bastard child of Doctor Who and Depeche Mode), Noah was more than happy to send over a playlist and answer a few music-related questions.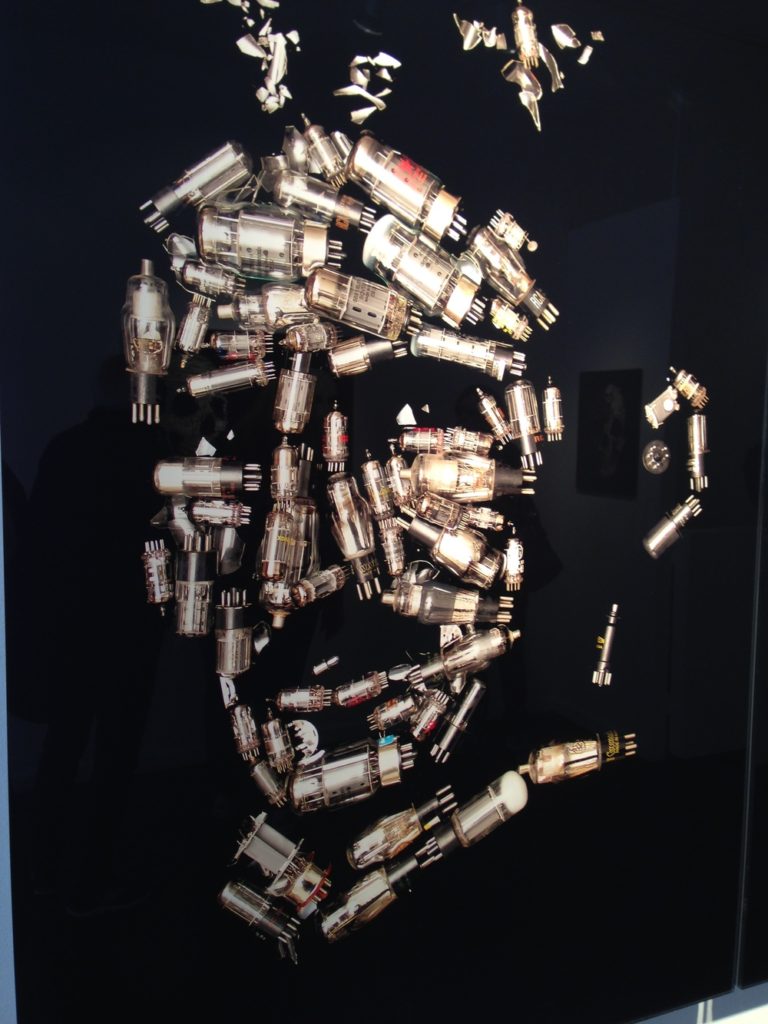 1. First album you bought?
The first album I bought was Synchronicity by The Police at Back Alley Disc (RIP) in Richmond, Virginia in 1983.
2. Last album you bought?
Late Night Tales by Django Django
3. First concert?
Nona Hendryx in probably 1982 or so. She was formerly part of the group Labelle, most well known for their song Lady Marmalade. My parents brought me to see her in a live outdoor concert at Shafer Court on VCU campus here in Richmond.
4. Last concert?
Amanda Fucking Palmer at The National in Richmond, VA
5. Was there one album that made a significant impression on you?
I grew up listening to my parents Beatles records, so they are an integral part of who I am. It's hard to pick one, but for its sheer overwhelming range the White Album is probably a good representative of their oeuvre.
6. Who is your musical hero?
If I can pick a fictional character it would be Buckaroo Banzai. Neurosurgeon, particle physicist, race car driver, rock star and comic book hero – yep, that sounds right to me.
If it has to be a real person, definitely J.G. Thirlwell. He's got such an amazing range of abilities and he's always been uncompromising about his creative vision.
7. How important is music to your creative process?
I listen to music constantly! I honestly find it hard to work in silence – which is something I have to do when writing, but luckily the majority of my time I can have music blasting while I'm making art. When I think about my relationship to music I always picture a series of gears in my brain and the music as a matching set of gears that lock into place and makes the whole thing turn even faster.
Dizzy – Tommy Roe
Soul Makossa – Manu Dibango
You Don't Love Me (No, No, No) – Dawn Penn
I Got This – DJP and MrT
Fortune Teller – Menace Beach
Don't Wanna Lose – Ex Hex
Jamais Vu – The History of Apple Pie
Avenger – The Bamboos
Hamstra Sjama – Prins Póló
Autumn – Bear In Heaven
Hail Bop – Django Django
Sheen – Xeno & Oaklander
Firefly – League of Space Pirates (a new track from the forthcoming album from my own band!)
Where Does This Disco? – YACHT
Busy Earnin' – Jungle
Matin Lunaire – Plaid
Astronaut – Amanda Palmer
Land of Broken Dreams – Weyes Blood
Check out Noah's playlist below on Spotify. Be sure to like Background Noise on Facebook for updates on future episodes. You can browse ALL the Background Noise episodes right here.