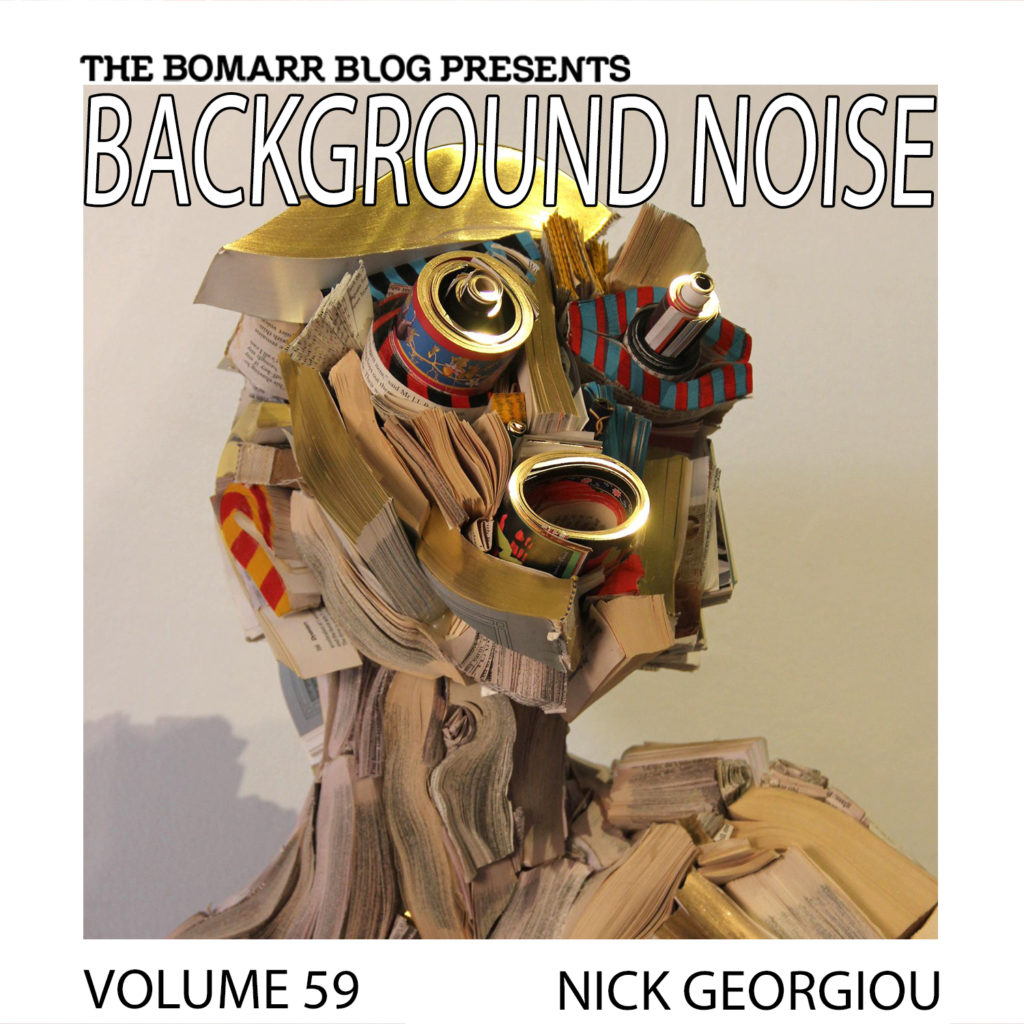 I first stumbled on Nick Georgiou a few years ago while checking out some art at the SoHo Opera Gallery in Manhattan. From a distance, it was hard to tell what the artwork was made up of, but I knew it was something out of the ordinary. On closer inspection, I noticed that these pieces of art were constructed entirely from used books and newspapers.
Born in New York, and now living in sunny Tucson, Arizona, Nick's art is primarily inspired by the rapid decline of the printed word. Growing up, he was fascinated by objects that were salvaged from war. He grew up handling many different forms of artistic communication, and by 2001 started creating these paper sculptures.
When working on pieces in certain cities, he'll use local newspapers to add authenticity to the piece, melding part of the actual city, and the connection he feels with the city into the art itself.
While Nick is absolutely devoted to preserving a dying medium, he's also not oblivious to the fact that we are headed straight for full-on digital lives. And he's not opposed to it either. If anything, it's a means to get information quicker than we ever have before, but that doesn't mean he's going to stop repurposing our past to make brilliant and beautiful pieces of art for our future.
What was your first concert?
I'm lucky enough to have 5 older siblings whose musical tastes are all over the place. They turned me on to a lot of bands and brought me to many concerts around NY. One of my earliest memories is seeing Depeche Mode at Madison Square Garden.
Last concert/show?
Tucson has an extremely active music scene. Just saw a Burger Records showcase at Think Tank in South Tucson. Was blown away by a band called Sheer Mag.  Also, El Tambo with DJ Dirty Verbs charges up Hotel Congress monthly. If you ever come to the desert, these Cumbia-based shows are fun as hell.
First album you bought?
It was probably an 80s movie soundtrack like Weird Science or Batman.
Last album you bought?
Online Purchase: Panda Bear VS Grim Reaper on vinyl. Excellent album, the packaging included all the digital releases and a t-shirt.
In-Person Purchase: At Home by Forest Fallows. Beautiful Indie-Pop.
Was there one record that made a significant impression on you?
Nirvana's MTV Unplugged in New York.
Who is your musical hero?
People who patiently curate and upload music. Some of my favorites are Ron Morelli and his LIES Records, Chances with Wolves Soundcloud, BBC's Essential Mix, and all the Boiler Room sets keep me working for days. I'll now have to add Background Noise to the mix…
How important is music to your creative process?
Music is everything – it drives an explosive narrative through each sculpture I make.
La Strada / Alice Doesn't Live Here Anymore (Samples)
Paul McCartney – Check my machine
Ween – Flies on My Dick
Legowelt – Teen Romance
Tickley Feather – Trashy Boys
Avey Tare – I'm your eagle kisser
Jess Matsen – Coward Island
The Kinks – Two Sisters
Prom Body – Money
Department of Eagles – Sailing by the Night
Forest Fallows – Lie me down
Back in NYC L – Train
Chelonis R. Jones – Pinwheel Piaf (Tiger Stripes Remix)
William Onyeabor – Ride on baby
Action Bronson – Terry
Panda Bear – Come to your senses
Sun City Girls – Space Prophet Dogon
Los Wembler's De Iquitos – La Danza Del Petrolero
Chicano Batman – La Manzanita
Luzmila Carpio – Ch'uwa yaku kawsaypuni
Tsehaytu Beraki – Aminey
La Strada Procession (Nino Rota)
Check out Nick's playlist below on Spotify. Be sure to like Background Noise on Facebook for updates on future episodes. You can browse ALL the Background Noise episodes right here.