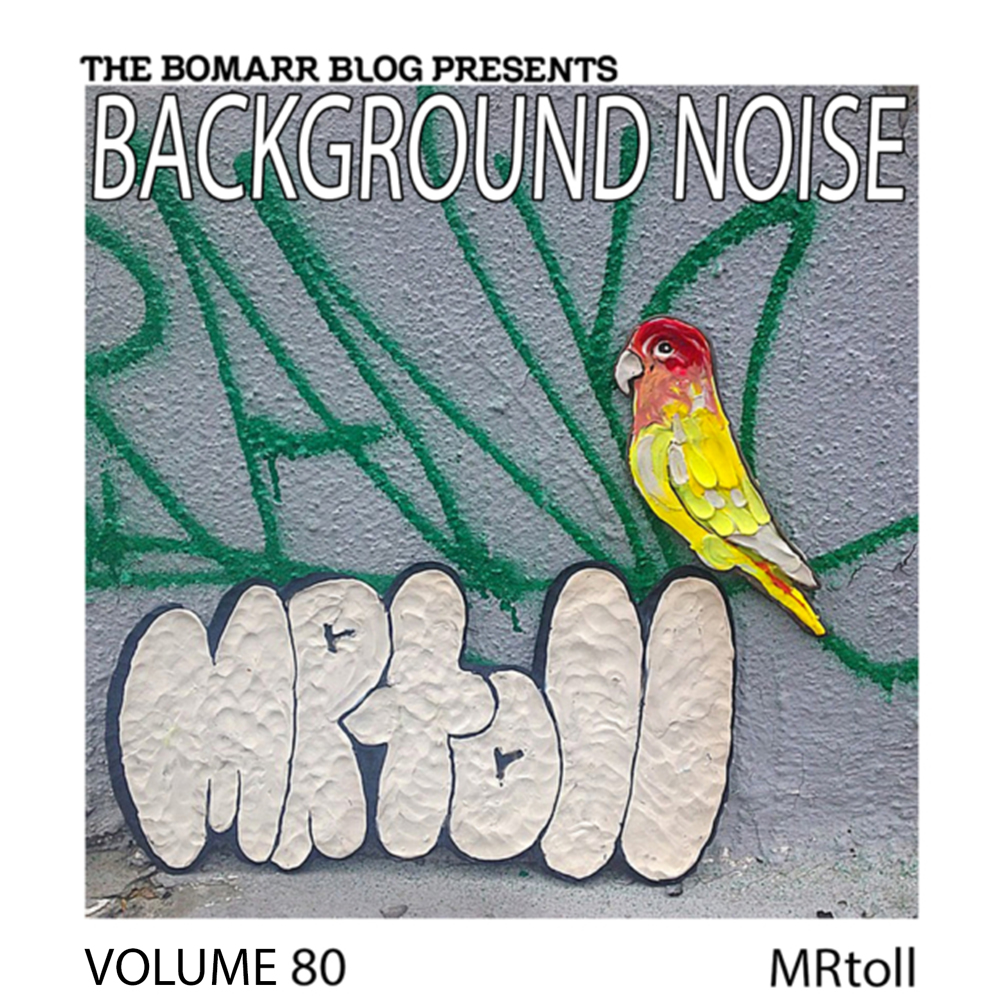 THE BACKGROUND NOISE SERIES FOCUSES ON THE MUSIC THAT ARTISTS LISTEN TO WHEN THEY WORK, WHAT MUSIC INSPIRES THEM, OR JUST MUSIC THEY LIKE. THIS WEEK, IN VOLUME 80, THE FOCUS IS ON MR. TOLL.
I've seen Brooklyn artist MRtoll's work in various states of decay. Sometimes, his colorful clay creations are new, freshly epoxied onto carefully chosen walls. Other times, you only see what's left after someone tries to remove it to take home for their home. I doubt anyone has gotten one of these pieces off a wall in one piece, which is a testament to why these beautiful pieces of art should stay where they belong.
Raised in Australia, Jamie Toll is no stranger to straying from the pack. As so many artists are relying on paint and stencils, MRtoll is sculpting for the streets. When other artists are blowing up their own Instagram feed with one-dimensional photos of their work, he's taking people to Arizona via a virtual reality installation to view his sculptures in a remote desert. (You can download that for free right here).
His work can be found in many places outside of Brooklyn, including Colombia, Los Angeles, Miami, Arizona, Asia, Australia, and Malaysia, to name a few. He is also one of the handful of artists to have participated in both the East AND West Coast "Surplus Candy" art shows that Hanksy has put on. 
You can find more of MRtoll's work over on his Tumblr page.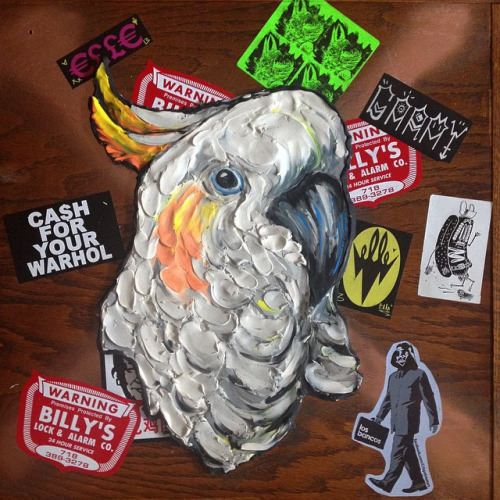 What was your first concert?
Arrested Development in Canberra, Australia
Last concert/show?
FKA Twigs at art Basel Miami 2014
First album you bought?
Supertramp
Last album you bought?
Bomba Estéreo
Was there one record that made a significant impression on you?
Radiohead – OK Computer
Who is your musical hero?
Thom Yorke
How important is music to your creative process?
Music is very important to my artistic process. I use music to set the pace of my sculpting and the mood and feel for the work. If I'm working to a deadline, I may put music on that has an up-tempo pace to make me work faster. 
Radiohead – How To Disappear Completely
Radiohead – Everything In Its Right Place
Radiohead – A Wolf At the Door
Thom Yorke – Harrowdown Hill
Atoms For Peace – Default
Atoms For Peace – Amok
The National – Hard To Find
Nick Cave and the Bad Seeds – Into My Arms
Erik Satie – Gnossiennes No. 4
Die Antwoord – I Fink U Freeky
Bomba Estereo – Somos Dos
The Weekend – The Hills
FKA Twigs – Glass and Patron
Future Islands – A Dream of You and Me
Glass Animals – Black Mambo
Check out MRtoll's playlist below on Spotify. Be sure to like Background Noise on Facebook for updates on future episodes. You can browse ALL the Background Noise episodes right here.