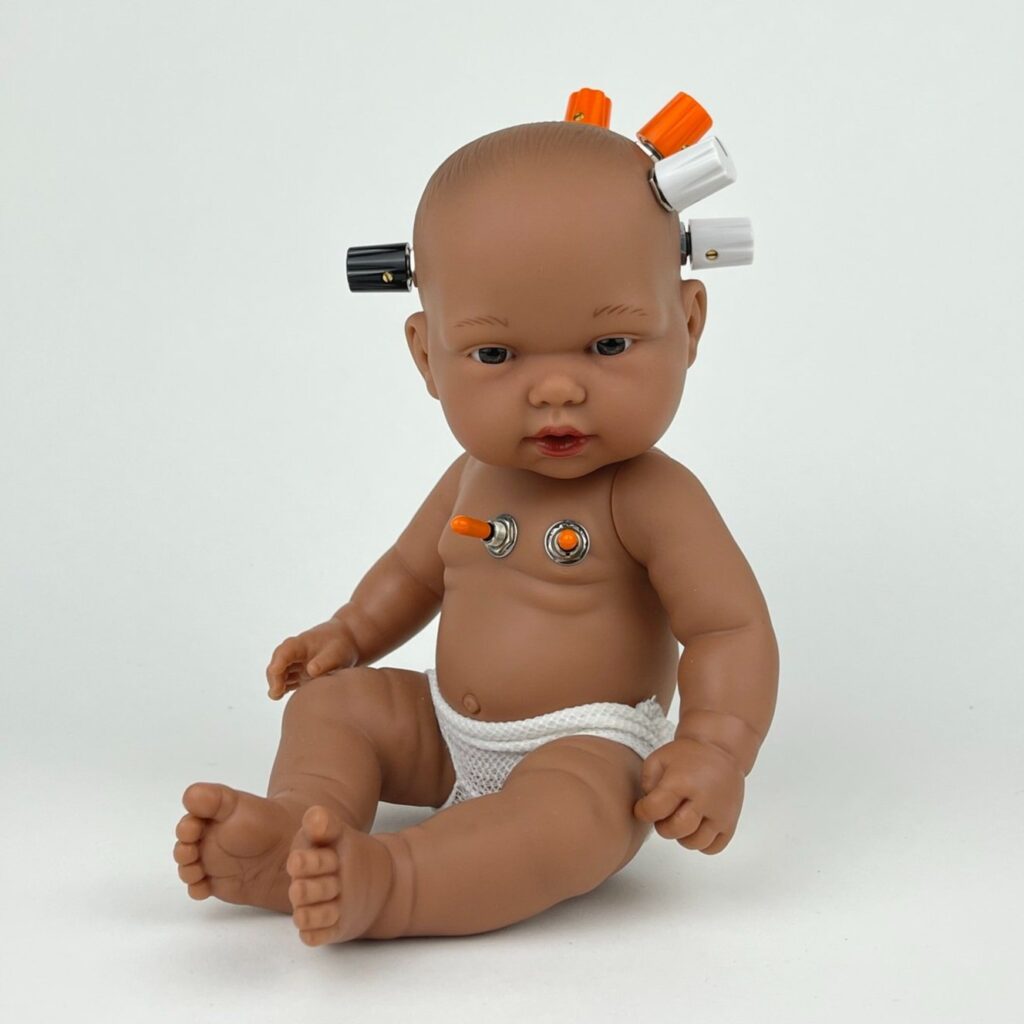 Honest Kevin and Appias Albina, the folks behind the audiovisual art project Moon Armada have released a limited run of 20 of these hand-made "Baby Bot 3000" synthesizers.
You can buy one while supplies last via their website.
See the "Baby Bot 3000" in action below:
Thanks to Joseph Bryce for the tip!