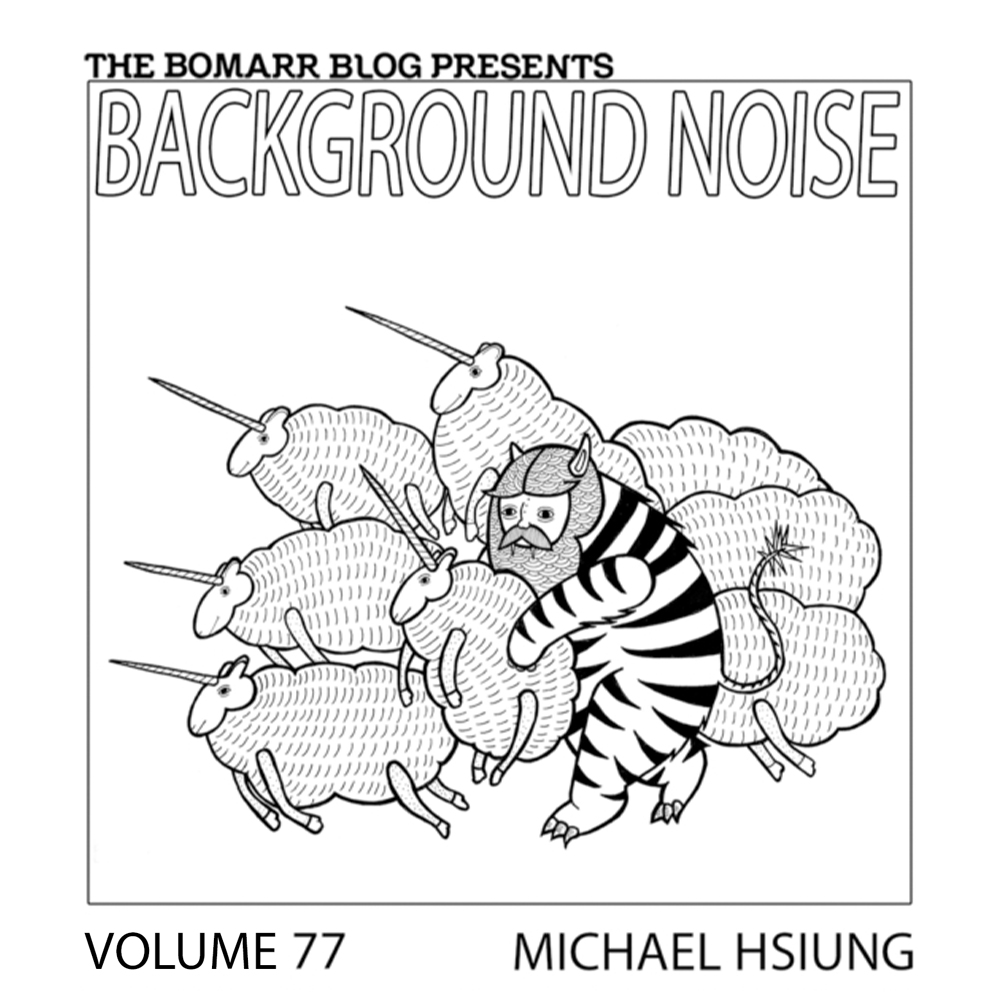 Bio direct from the artist: Born in Chinatown, Los Angeles, Michael Hsiung is a self-taught artist known for his black-and-white pen and ink drawings. His work features a range of strangely rotund characters from fantastical creatures, such as centaurs and mermen to somewhat contemporary and/or old fashion bearded males often celebrating, imbibing, and rebel-rousing.  He has exhibited his works in various galleries and shows, such as the East of Eden (2008), Helsinki Biennial (2008), Murray State University (2009), Slingluff Gallery, PA (Solo show: 2010), THIS gallery (2012), LA HEAT at CAM (2014) and most recently had an exhibition "Who Cares Wins" at the Vincent Price Art Museum (2014).  He also has done freelance and commercial work for various companies including, Dr. Martens, Enjoi Skateboards, Momentum Wheels, Matix, VICE, Ambig, James Iha, VANS and most recently awarded gold in New Zealand's Best Graphic Design for three of his designs with Y&R for Blunt Umbrellas (2014).  Michael currently lives with his wife, Rachel, in LA where he continues to make art, zines, and show works.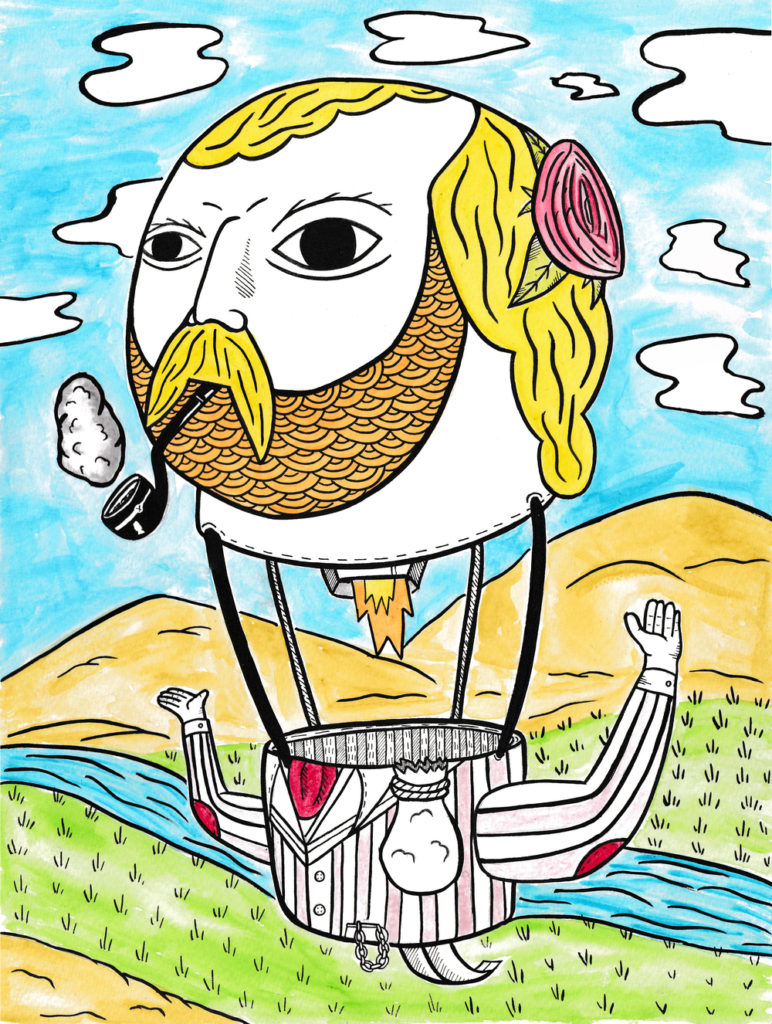 First album you bought?
A Beatles tape in Taiwan, but all sung by Taiwanese musicians, so not really the Beatles haha.
Last album you bought?
Sleep, The Clarity Ep
First concert?
Michael Jackson, Dodger Stadium, 1984. I remember everyone wearing the glitter glove, and I was thinking weird no one got the pair.
Last concert?
Black Sabbath Reunion tour, Greek theater, 2015?
Was there one album that made a significant impression on you?
Probably Metallica's Master of Puppets
Who is your musical hero?
Geezer, Cliff Burton, Danzig!
How important is music to your creative process?
Music is very much a subliminal aspect of my creative process. I often listen to the same songs and playlists over and over to sort of zone myself out. In order to sort of get myself going artistically, I will play music from a playlist I titled Wake and Bake, much of that I've included in my playlist for Background noise. ENJOY!
Forever My Queen – Pentagram
Dragonaut – Sleep
Gypsy – Mercyful Fate
Death Is The Answer – Early Man
Inside – Wizzard King
Run To Your Mama – Goat
I Am The Skull – Danava
The Four Horsemen – Metallica
Don't Take Me Alive – Steely Dan
Lord Of This World – Black Sabbath
Only Death Decides – Exodus
Obolus – Thrones
In The Air Tonight – Godheadsilo
Moans – Tweak Bird
Skweetis – Melvins
Check out Michael's playlist below on Spotify. Be sure to like Background Noise on Facebook for updates on future episodes. You can browse ALL the Background Noise episodes right here.