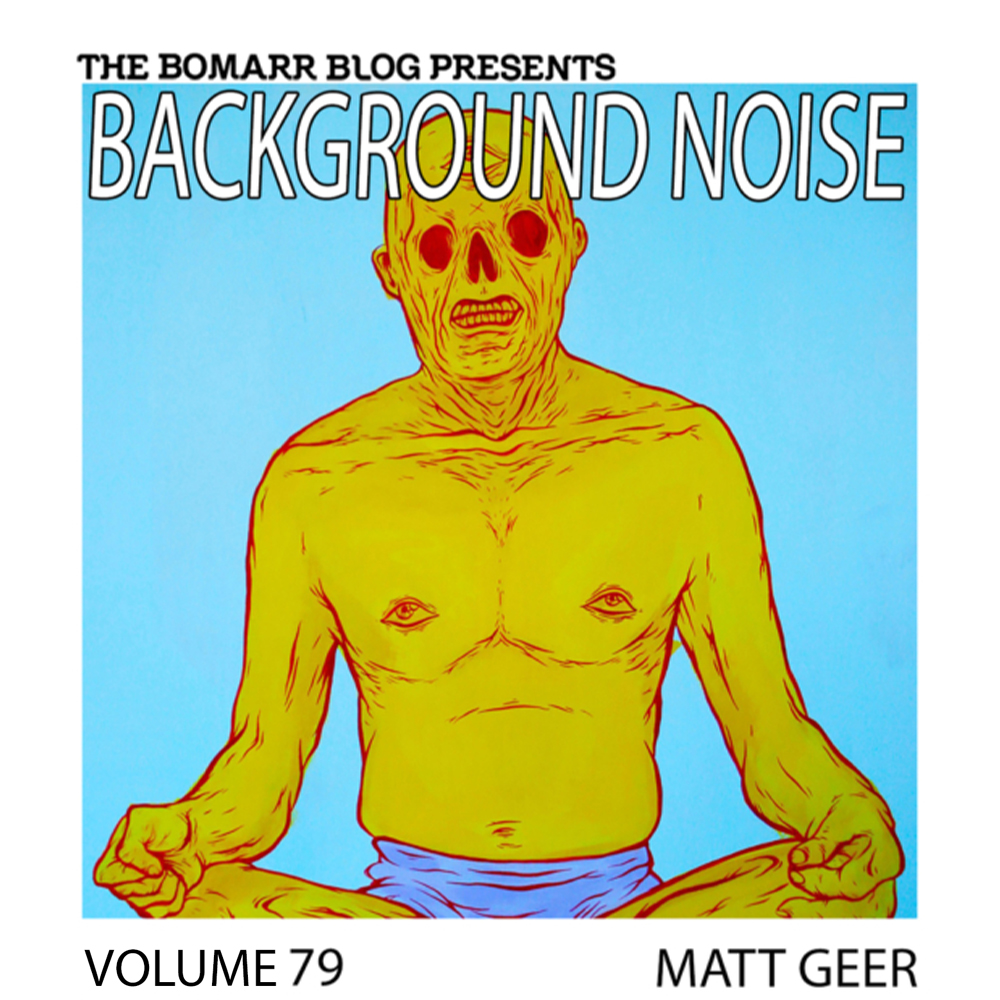 THE BACKGROUND NOISE SERIES FOCUSES ON THE MUSIC THAT ARTISTS LISTEN TO WHEN THEY WORK, WHAT MUSIC INSPIRES THEM, OR JUST MUSIC THEY LIKE. THIS WEEK, IN VOLUME 79, THE FOCUS IS ON ARTIST MATT GEER.
BIO:
Matt Geer has been a Chicago artist for over a decade. A self-described "artopuss" with tentacles coiling many different styles, utilizing different mediums.
His work is often broken up into separate series of work, allowing himself to explore each obsession to its end.
Current series of his work is ink n brush, fine line works with a liner brush to produce series like his NECROCOLOR and MEN HAVE NEEDS. neo-minimal portraits such as in the series "PRESSURIZED" and "PREDATORY," the found object works of the "NEVER LOST" series, and neo-expressionistic works of his recent series "CRIMESPREE, "as well as side works in any medium imaginable.
He also writes short fiction and beat poetry and makes clothes under the label BLACK SQUARE.
Coming a long way since his early days in a high school tagging crew, his passion for art has only intensified.
Man of melancholy and sadness, his work reflects the pain society causes, and his personal love of all things dark.
Matt Geer is a modern beatnik, living a minimal life in utter poverty that only seems to fuel his creative drive.
Thank you, your chum the friendly ghost, Matt Geer.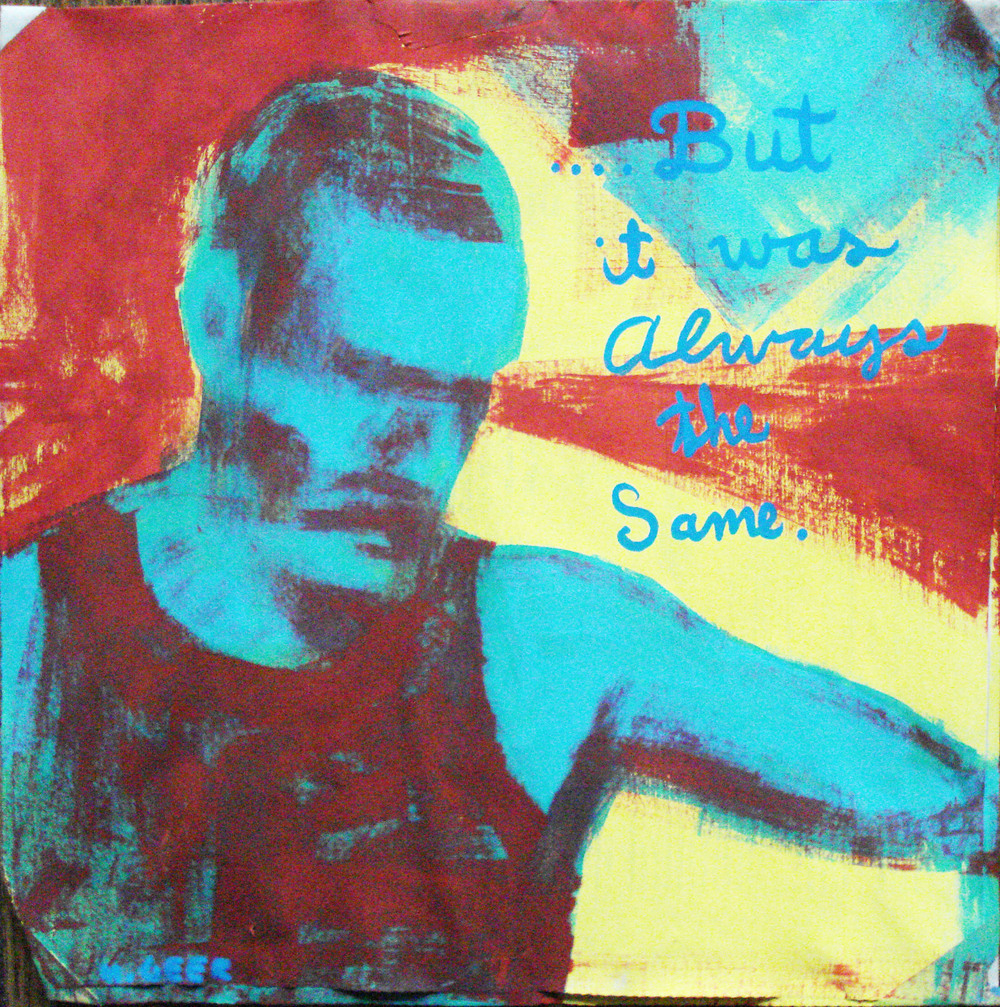 First album I bought, I think it was Ice Cube – "AmeriKKKa's Most Wanted." Gangster rap was the most rebellious music I was exposed to in grade school, plus, I had no white friends, so we listened to a lot of rap and house.
Last album you bought?
Last album I bought was Savages out of England. Think Wire mixed with Siouxsie & the Banshees.
First concert?
Hmmm, first concert… Circle Jerks at the Vic Theater when I was 13. A fat skinhead punched me in the stomach, I remember it well.
Last concert?
Last concert I went to was at the Uptown Pub in Westmont to see my friend Robot Hilarious. He does like punk, folk rap…better than it sounds.
Was there one album that made a significant impression on you?
The album that had the biggest impact on me…the Cure – Disintegration. Got me through the worst time in my life.
Who is your musical hero?
My musical hero is, and will always be, Lux Interior of The Cramps… he taught me in my youth that I was okay being me, loving horror flix, high heels and sexy tight clothes and pussy was okay.
How important is music to your creative process?
Music is very important to my creative process, and like my work, my taste in music varies from each end of the spectrum. I even like dub step.
1. Savages – No Face
2. The Birthday Party – King Ink
3. The Cramps – Dopefiend Boogie
4. Ministry – Primental
5. Uncle Acid and the Deadbeats – I'll Cut You Down
6. Bauhaus – Stigmata Martyr
7. Claw Toe – The Drugs Song
8. Geto Boys – Mind of a Lunatic
9. Nitzer Ebb – Shame
10. Big Black – Crack
Check out Matt's playlist below on Spotify. Be sure to like Background Noise on Facebook for updates on future episodes. You can browse ALL the Background Noise episodes right here.