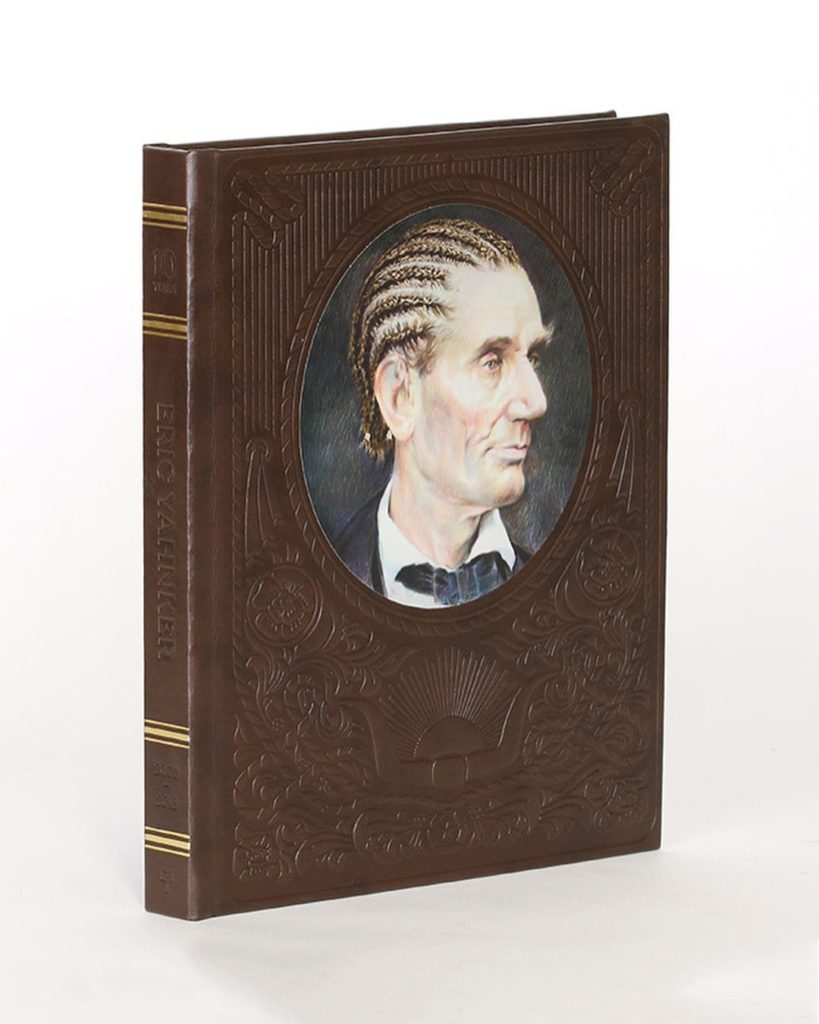 "10 YEARS, is the first comprehensive book on the artist Eric Yahnker. Exhibiting in galleries for ten years, this book captures his first works and first shows, then traces his progress through his most recent solo show in New York at the beginning of 2019. As his works have always been closely tied in content to the cultural and political upheavals in America, these ten years of artworks (2009-2019) also reveal the seismic shift in American culture itself during that decade. High-quality reproductions of his virtuosic draftsmanship skills in graphite, charcoal, and pastel is emphasized, as are his installation and sculptural works. Almost a catalogue raisonne!"
The book is 312 pages, and features an introduction by Kathy Grayson, of the excellent Manhattan gallery The Hole.
View more pictures from the book, and place your order right here, while they last.
Additionally, Eric Yahnker put together a great playlist for the Bomarr Blog's Background Noise series a while back. Have a listen.