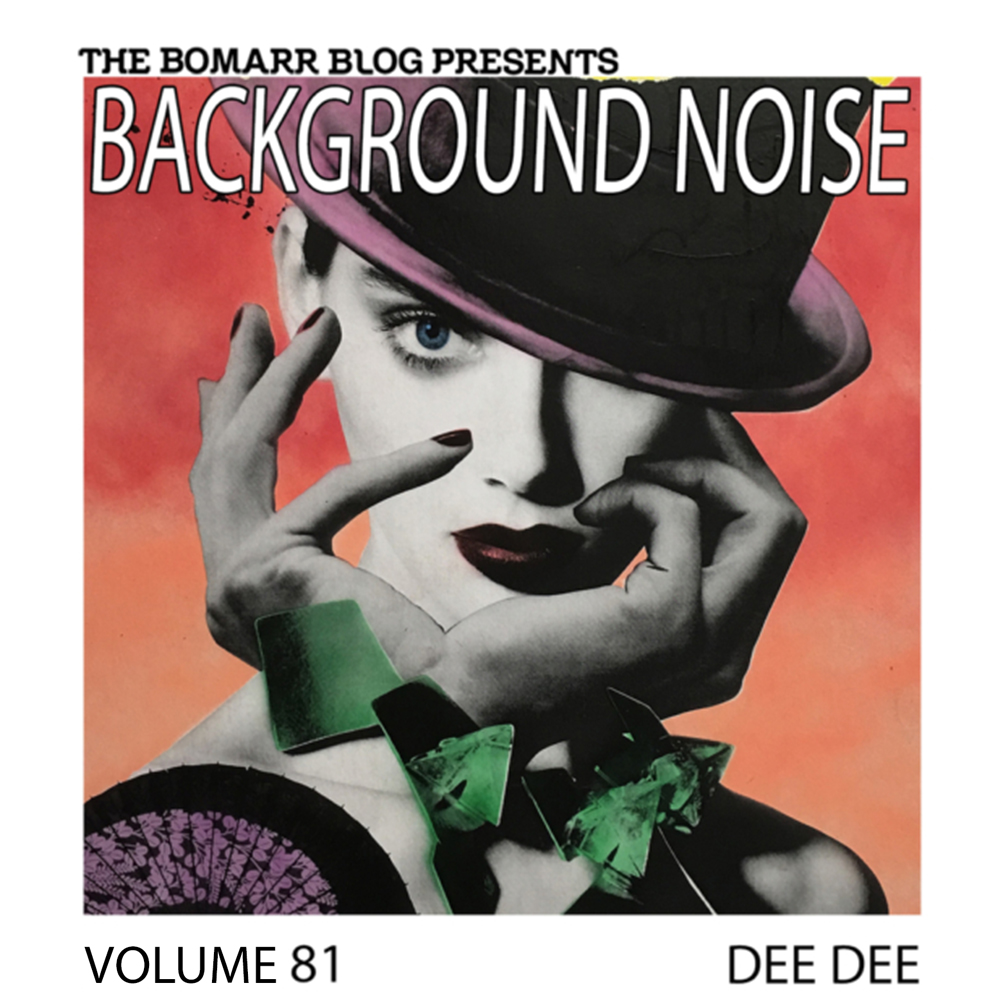 THE BACKGROUND NOISE SERIES FOCUSES ON THE MUSIC THAT ARTISTS LISTEN TO WHEN THEY WORK, WHAT MUSIC INSPIRES THEM, OR JUST MUSIC THEY LIKE. THIS WEEK, IN VOLUME 81, THE FOCUS IS ON DEE DEE.
No one really knows a whole lot about mysterious street artist Dee Dee. There is literally no revealing information on the internet about her. Despite this, Dee Dee has quickly amassed quite a cult following over the past couple of years. Her colorful collage edits often feature beautiful, sultry women smiling, screaming, or staring right through you. It's all quite mesmerizing, to say the least.
She just hosted a small, but impressive pop-up show called "The Day Is My Enemy" in New York City with the fine folks at Montreal's Station 16 Gallery. Being one of the many "cult followers" of her work myself, I nearly hopped on a plane to make the opening. From what I've heard from friends, it was quite the success.
Dee Dee doesn't really say much. As you can see, the answers to my music questions are not exactly, well….verbose. She prefers to let the music do the talking, as you can witness yourself with the excellent goth/synth mix she compiled for this.
Oh, and for a limited time, she's got some artwork available for purchase directly through Station 16. I'd say get them now, while you can still afford them. She's rising fast.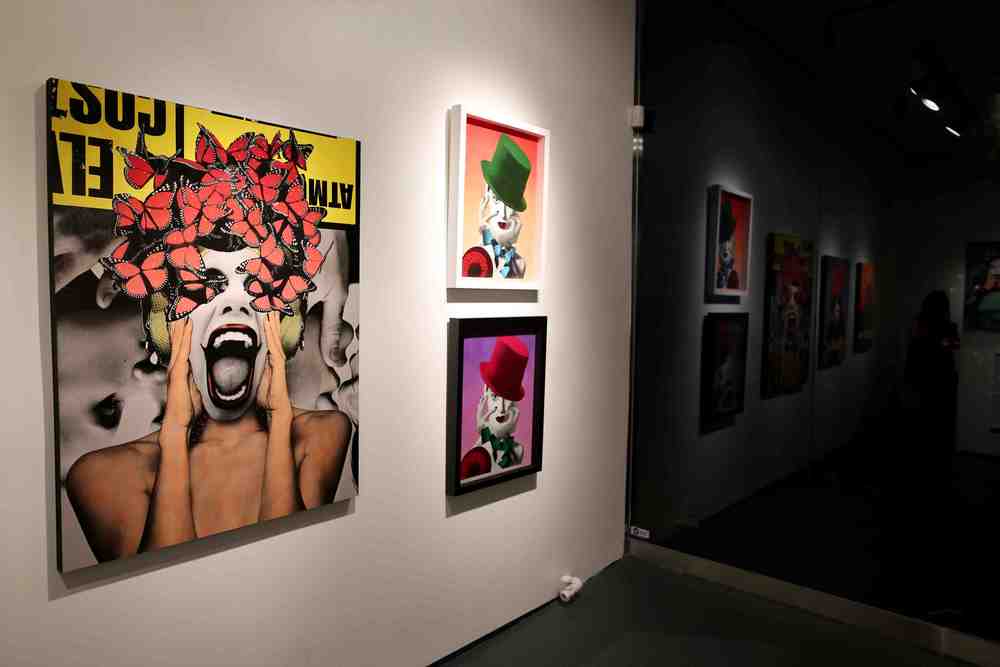 What was your first concert?
Last concert/show?
First album you bought?
Last album you bought?
Was there one record that made a significant impression on you?
Who is your musical hero?
I love David Bowie. Like a caterpillar to a butterfly he is always changing. Always risking.
How important is music to your creative process?
Music is everything.
1. "Masked Ball" – Jocelyn Pook
2. "The Calling (MkII)" – Death In June
3. "A Question Of Time" – Clan of Xymox
4. "Baby Turns Blue" – Virgin Prunes
5. "Cities In Dust" – Siouxsie and the Banshees
6. "Deep Ocean Vast Sea" – Peter Murphy
7. "Films" – Gary Numan
8. "Sometimes I Wish I Was Dead" – Assemblage 23
9. "Night Time" – Killing Joke
10. "Chance" – Red Lorry Yellow Lorry
11. "Baby's On Fire" – Brian Eno
12. "Do Ya Think I'm Sexy?" – Revolting Cocks
13. "Now I'm Feeling Zombified" – Alien Sex Fiend
14. "I'm Insane" – Sonic Youth
15. "Lucretia My Reflection – Sisters Of Mercy
16. "Oh Cruel Darkness Embrace Me" – IAMX
17. "Applause" – Lady Gaga
18. Coming Down (Slow Version) – Daniel Ash
Check out Dee Dee's playlist below on Spotify. Be sure to like Background Noise on Facebook for updates on future episodes. You can browse ALL the Background Noise episodes right here.