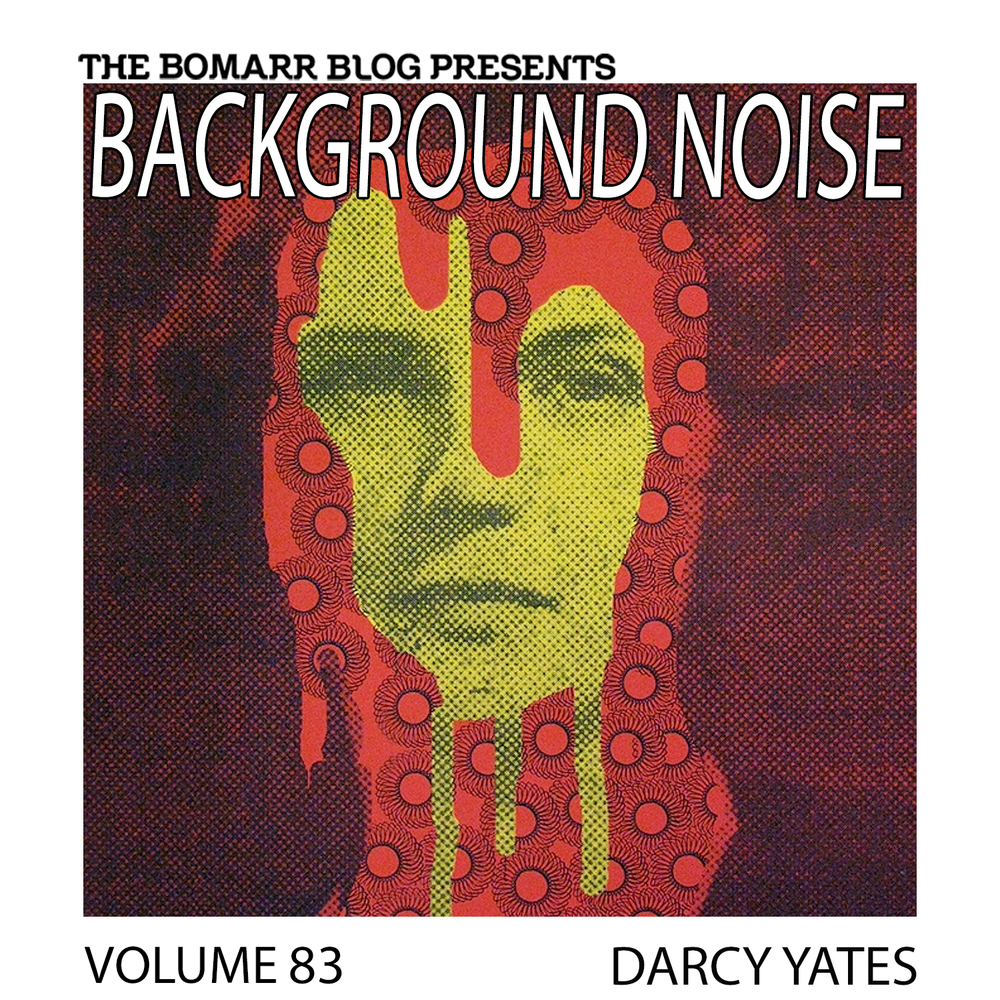 THE BACKGROUND NOISE SERIES FOCUSES ON THE MUSIC THAT ARTISTS LISTEN TO WHEN THEY WORK, WHAT MUSIC INSPIRES THEM, OR JUST MUSIC THEY LIKE. THIS WEEK, IN VOLUME 83, THE FOCUS IS ON DARCY YATES.
Bio:
Colorful swirls and bold imagery balances the still images of Darcy's imagination. Her artwork embraces color and shape through vintage photography and playful characters. Darcy grew up in Los Angeles in the middle of the LA national forest. She finds herself growing with the bustling streets of her derelict town. Photographs are a dominant feature in most of her artwork because she loves the raw emotion it conveys. Darcy's work is gritty, colorful, and embodies the essence of soul and imagination. Her favorite tool is The Spirograph because of childish innocence it suggests. Her use of different media balances the stories that coincide with each piece. Her infatuation with unconventional interaction is explored through every piece she creates.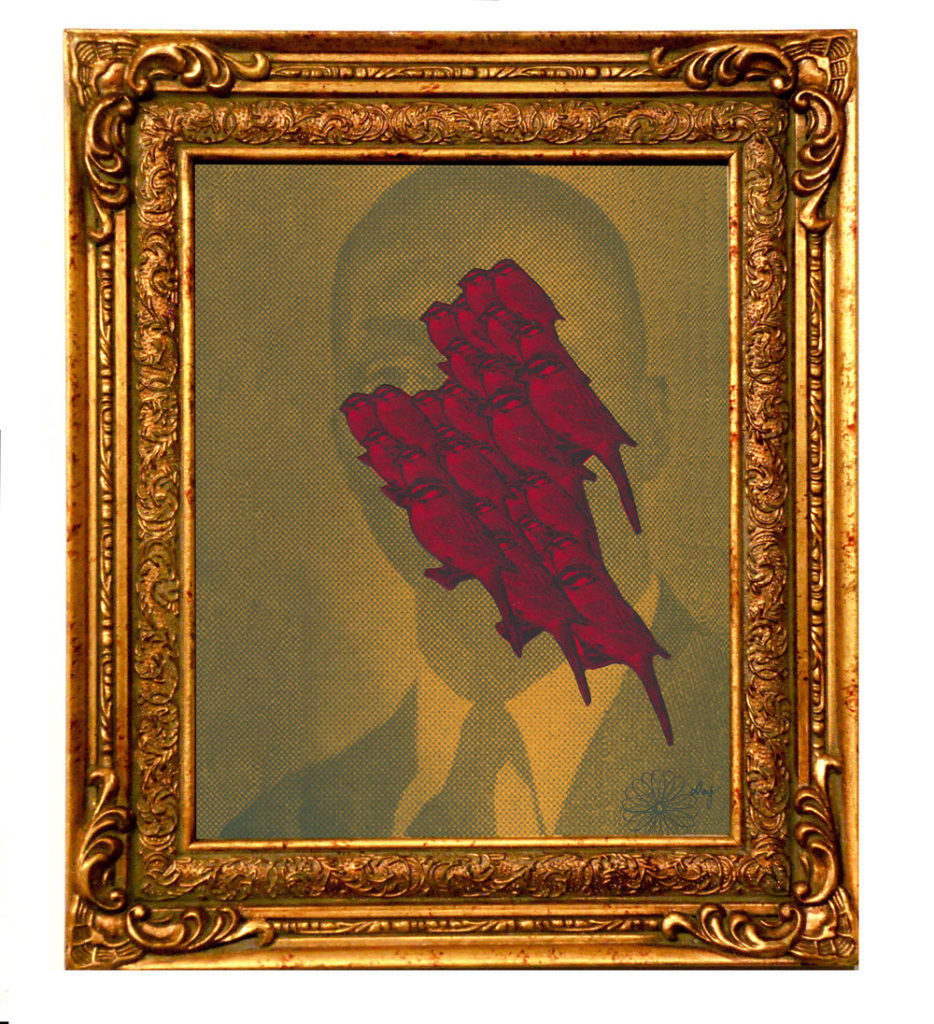 What was your first concert?
Frankie Valli and The Four Seasons when they had their reunion tour!
Last concert/show?
Kimbra at Space Jam in Silverlake
First album you bought?
Sgt. Pepper's Lonely Hearts Club Band was the first CD I ever bought on my own. It was right when CD's became the new thing, I honestly hated them when they first came out. I grew up on my family's record player and cassette tapes, CD's were super strange to me. When I saved enough money to purchase this "new" technology I decided to pick my favorite Beatles album. Sgt. Peppers still holds a special place in my heart.
Last album you bought?
"Jesus Use Me" by Dorris and Sammy Ogg from my local thrift shop. The image on the album cover was way too special not to pass up. I actually used it as my main image for my show "Day Destroy's the Night". Oh man, the music is horrible, and the album is awful. The meaning very questionable. But the name and face of the album are pure gold. I tried to listen to the entire album but just couldn't. If there was a music burning pile, this one would definitely be the first to burn. Music can be inspirational and meaningful, even if it's horrible.
Was there one record that made a significant impression on you?
I grew up constantly listening to music/musicals and many albums have changed my outlook on life… But the one that truly molded me was "The White Album" from The Beatles. I used to listen to this two-part record over and over again because it made me feel alive. I have never felt so inspired and scared listening to these songs. I still can't listen to Revolution no. 9 without tearing up (it still scares the shit out of me!) Fear is a beautiful emotion that truly affects the way I create. This record gave me these emotions to explore my visions as an artist. It's an epic record that is the soundtrack to my life.
Who is your musical hero?
This is way too hard to pick. So many amazing musicians, this like having a mother pick their favorite child! So… I'll pick Janis Joplin… She opened so many doors for musicians and will always be the soul/blues/ gospel queen. She is the voice to my screaming soul.
How important is music to your creative process?
Before I start a piece I always think "How do I feel, what's my mood, what's wrong, what's right?". Music deeply inspires me and through my mood, I pick songs that reflect my current state, it keeps me centered throughout my entire process and inspires most of my pieces.
The Crystal Ship- The Doors
The Long and Winding Road- The Beatles
Chelsea Hotel No. 1 -Leonard Cohen
Without You-ODESZA
Bungalow Bill- The Beatles White Album
CMYK -James Blake
Don't Fear the Reaper- Blue Oyster Cult
Revolution No. 9 – The Beatles
Honeymoon- Lana Del Rey
Summertime -Janis Joplin
Norwegian Wood – The Beatles
Brother Can You Spare A Dime- Spanky & Our gang
Plain Gold Ring (Live at Sing Sing Studios)- Kimbra
Mirror Maru- Cashmere Cat
She's Leaving Home-The Beatles
Check out Darcy's playlist below on Spotify. Be sure to like Background Noise on Facebook for updates on future episodes. You can browse ALL the Background Noise episodes right here.