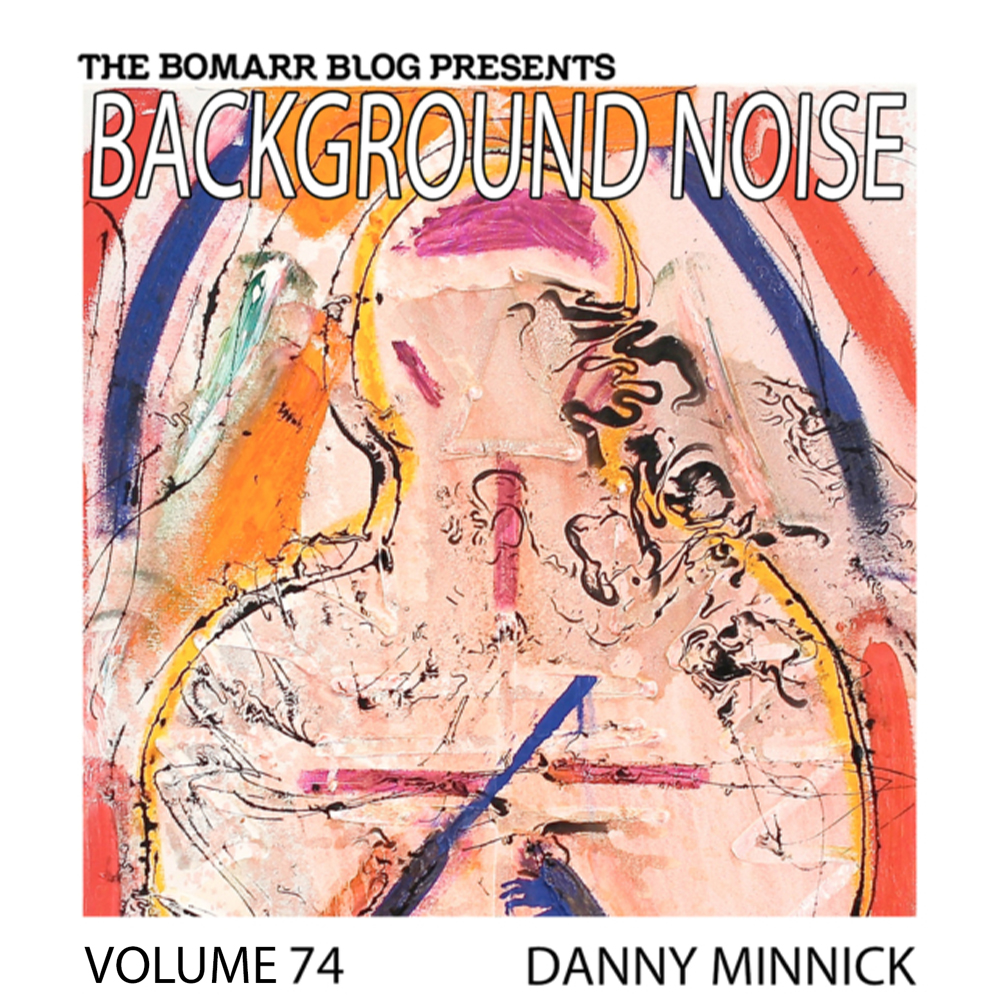 Danny Minnick does it all. Not only is he a well-respected artist in the Los Angeles art scene, but he is also a professional skateboarder and actor who has appeared in films by everyone from Gus Van Sant to Marcus Raboy and Larry Clark. You can catch him in 2016's The Brits Are Coming, starring Crispin Glover, Uma Thurman, Sofia Vergara, Parker Posey, Tim Roth, and others.
His art sometimes resembles the manic, stream-of-consciousness paintings of Jean-Michel Basquiat. Whatever is going on in Danny's mind at that moment ends up splattered on the canvas. Sometimes it's simple, sometimes it's chaotic. He's a man who must create. His work lives in the private collections of Mena Suvari, Nick Cassavetes, and Fred Durst, among others.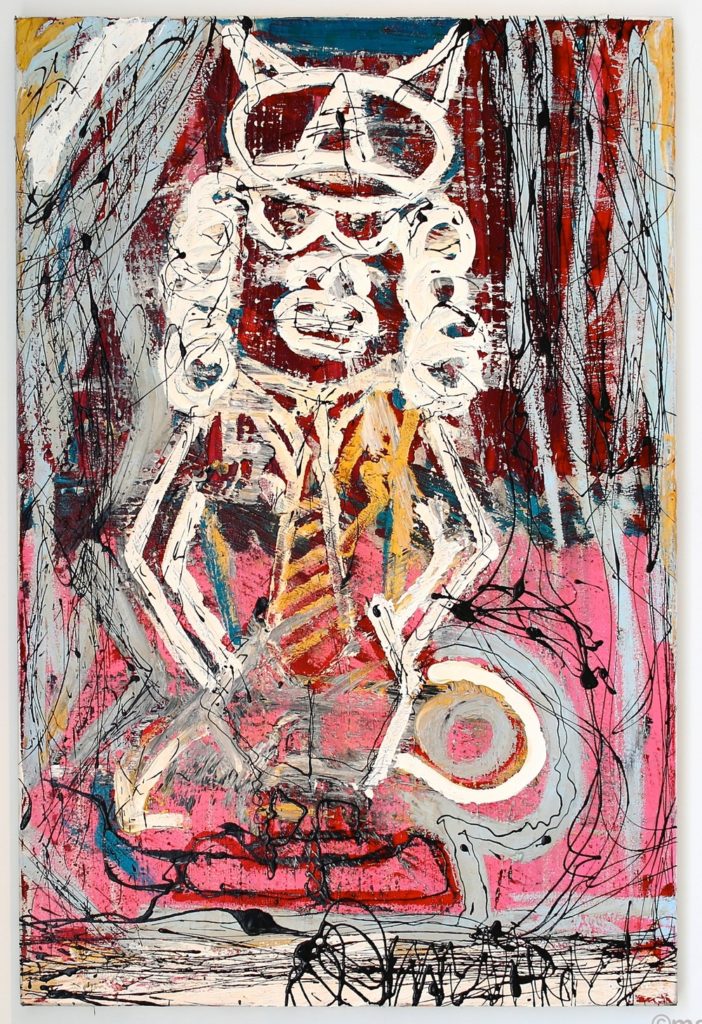 First album you bought?
Winifred Atwell. From a thrift store.
Last album you bought?
Velvet Underground – Fully Loaded
First concert?
That I can remember. NIRVANA AT THE OK HOTEL.
Last concert?
Joseph Arthur
Was there one album that made a significant impression on you?
Led Zeppelin Houses of the Holy
Who is your musical hero?
Jimi Hendrix
How important is music to your creative process?
Very important. It feeds Me.
Brian Eno – Baby's on Fire
Winifred Atwell – Poor People of Paris
Jimi Hendrix – Machine Gun
The Velvet Underground – Oh Sweet Nuthin
London Grammar – If You Wait
Bob Dylan – It's All Over Now Baby Blue
Miles Davis – Whispering
The Beatles – Dig a Pony
Rolling Stones – Emotional Rescue
The Animals – Hey Gyp
The Cry – Twist of Fate
Nirvana – Oh, Me
Lana Del Ray – Florida Kilos
Coldplay – Amsterdam
Courtney Barnett – Anonymous Club
Check out Danny's playlist below on Spotify. Be sure to like Background Noise on Facebook for updates on future episodes. You can browse ALL the Background Noise episodes right here.