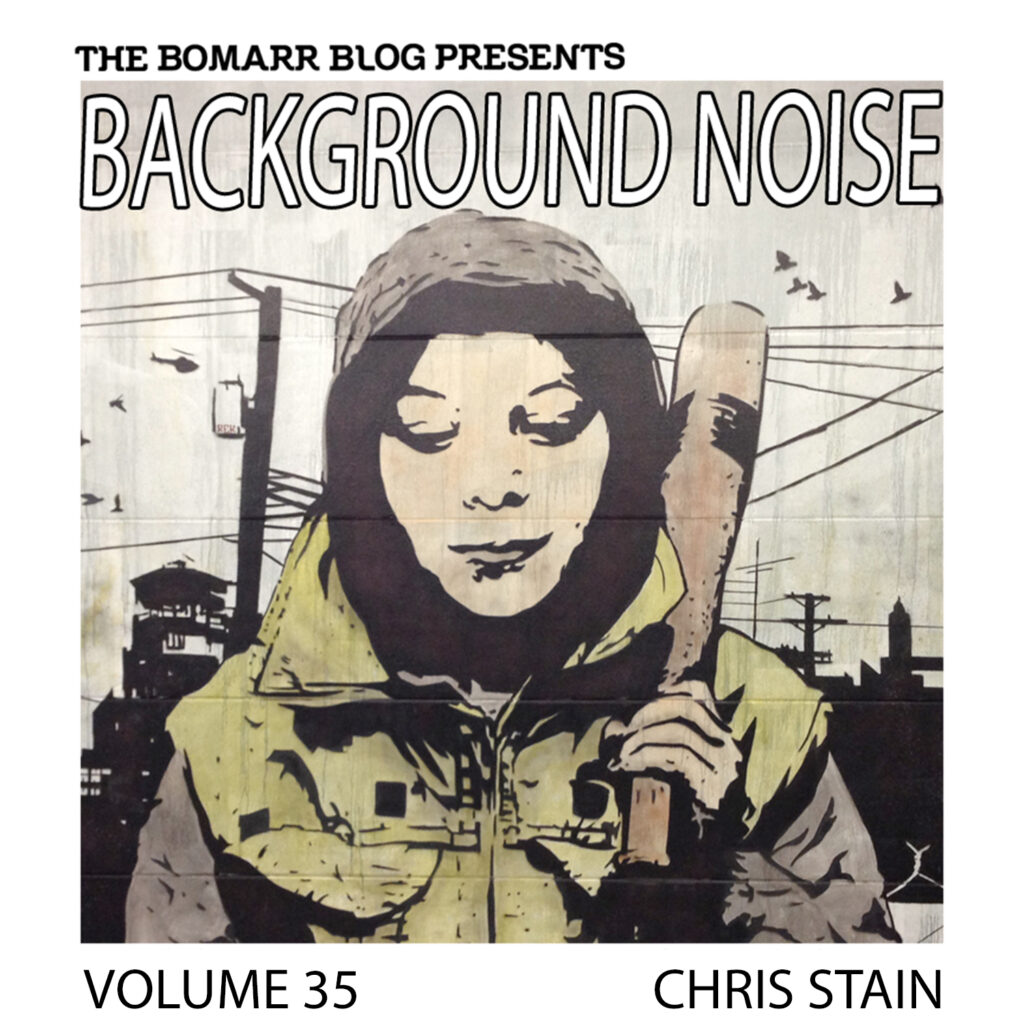 NYC-based artist Chris Stain celebrates the people's people. Like Parisian street artist C215 (featured in episode 24), Chris Stain chooses to draw attention to the lesser-known, the lesser-seen faces of the world. From innocent children to the hard-worn working class.
He's a former graffiti artist, taking inspiration from Beat Street in the 80s, writing the name SAVAGE, before moving on to calling himself STAIN. From there, he progressed into stencil art, a format he uses to this day. It's through the perfection of his stencil art that he's able to piece together the murals he does, projecting the stencils onto walls at night (with permission, of course), and using that projection as a base to build off of. He prefers this approach because it allows him a bit more freedom to experiment, as opposed to putting an actual stencil on a wall and doing it that way.
His murals will often be chosen to fit their surroundings. Stain always takes into account the neighborhood he is working in, and will do his best to portray something that will reflect that neighborhood and what he thinks the community will like.
Chris is part of the Pittsburgh-based artist cooperative Justseeds, a "decentralized network of 24 artists committed to making print and design work that reflects a radical social, environmental, and political stance." He's also currently an art teacher in New York City.
What was your first concert?
Dead Milkmen opened for Henry Rollins after Black Flag broke up in 1986 or 87.
Last concert/show?
CRASS when they played NYC with Steve Ignorant on vocals on the Last Supper tour
First album, tape, or cd you bought?
Ozzy, Diary of a Madman on vinyl
Last album you bought?
The Roots…And Then You Shoot Your Cousin 
Was there any album that made a significant impression on you?
7 Seconds "Walk Together Rock Together", Minor Threat "Out of Step", Grandmaster Flash "The Message", CRASS "Christ The Album",  Rammellzee "Beat Bop", Hüsker Dü "Zen Arcade", Gil Scot Heron "Winter In America", Miles Davis " In A Silent Way", Chet Baker " Alone Together", John Coltrane " A Love Supreme", Rites of Spring " 7 inch", Embrace "Embrace", T-LA Rock " It's Yours"
Who is your musical hero?
Ian Mackaye not just for the music but overall as a person and his contribution to society in general. How important do you think music is to your creative process? Music certainly aids the process by taking me deeper into the emotions I am trying to convey in the work.
One Last Wish – My Better Half
Mr. Green – Childhoods (Instrumental)
The Roots – How I Got Over
Miles Davis – In A Silent Way
The Low Anthem – This God Damn House
Husker Du – Something I Learned Today
Mos Def – Umi Says
Philip Glass – Metamorphosis 1
Tom Waits – Tom Traubert's Blues "Waltzing Matilda"
Have Heart – Hard Bark on the Family Tree
Cro Mags – Hard Times
Trapped Under Ice – Believe
Check out Chris's playlist below on Spotify. Be sure to like Background Noise on Facebook for updates on future episodes. You can browse ALL the Background Noise episodes right here.