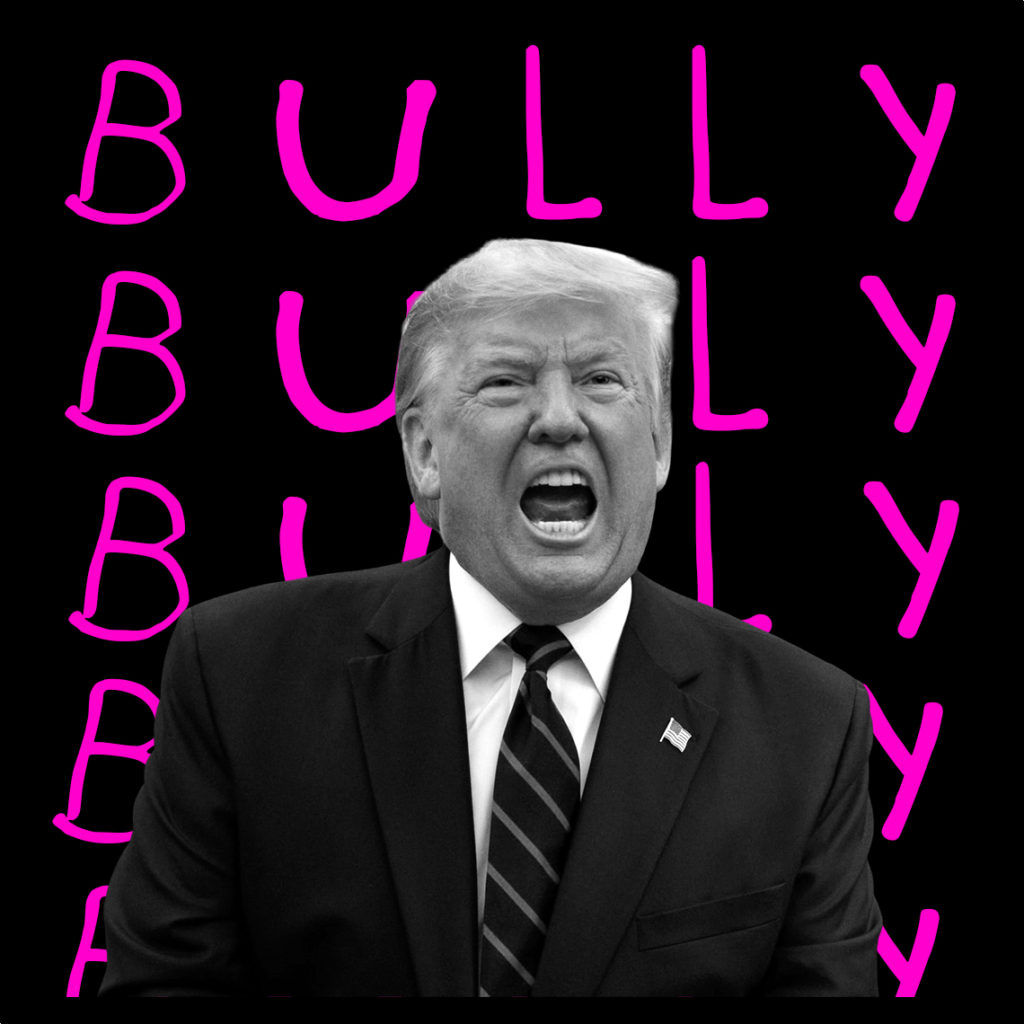 $20
SOLD OUT
Donald Trump has called every person in this book a unique name. From Stormy Daniels to Brad Pitt, Greta Thunberg to Bette Midler. These extremely childish names are reproduced here verbatim, along with black and white photos of each person he's name-called. Therefore, I found it fitting to have my 6-year old daughter provide the handwriting to accompany each photo.
7″x7″ softcover book.
44 pages
50% of the profits will be donated to STOMP Out Bullying.
STOMP Out Bullying™ is recognized as the most influential anti-bullying organization in America.
SHIPPING EARLY OCTOBER.
SHIPPING ONLY IN THE US FOR NOW.