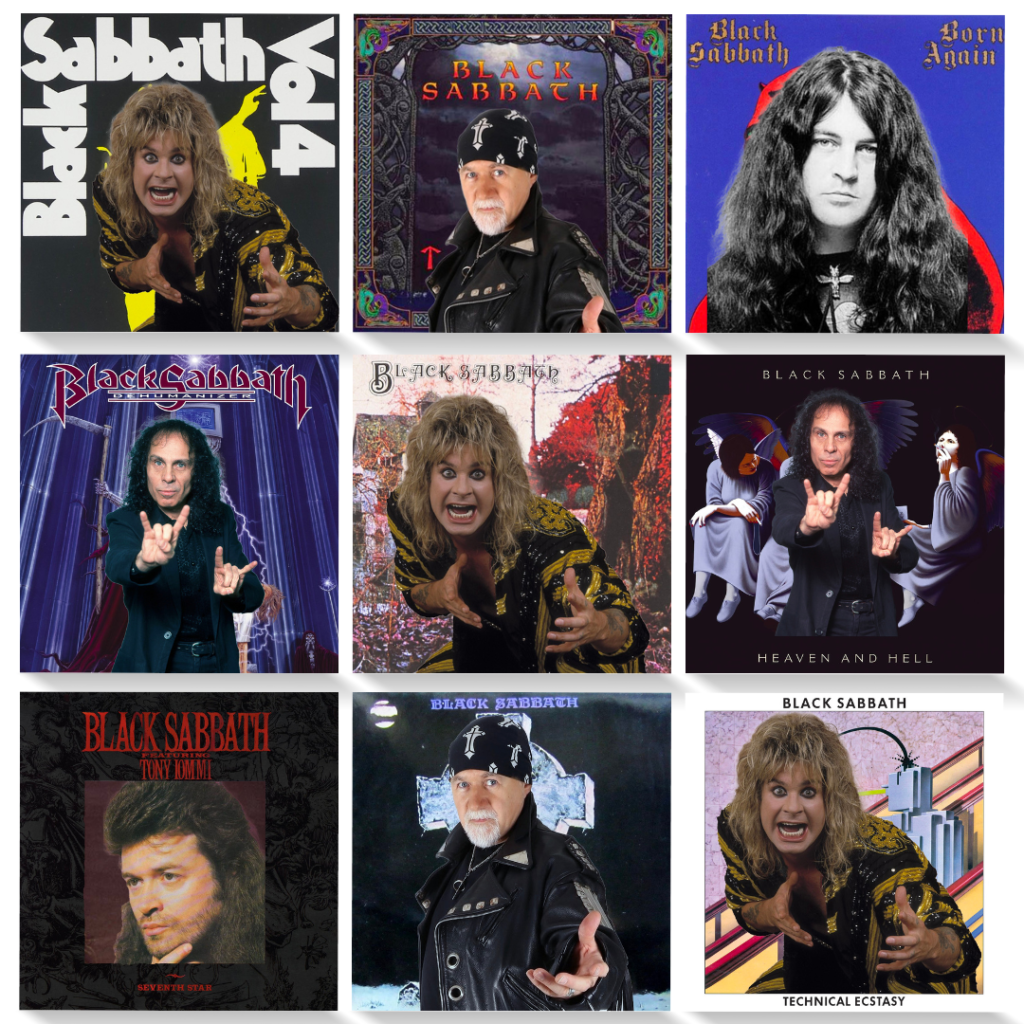 Everyone knows Ozzy Osbourne was Black Sabbath's original (and final) singer. Many know about the legendary Ronnie James Dio as their "other singer", but often forgotten are the other 3 singers who graced some of Sabbath's other albums. In fact, Tony Martin was the lead singer on more studio albums than Dio (Tony on 5, Dio on 3). Deep Purple's Ian Gillan and Glenn Hughes are part of the "One and Done" club and only appeared as lead vocalists on one album each.
Other singers (including Judas Priest's Rob Halford) have fronted the band in live settings over the years, but not as official leads on the studio records.
Now you can see a visual representation of who sang on each album, just for the hell of it.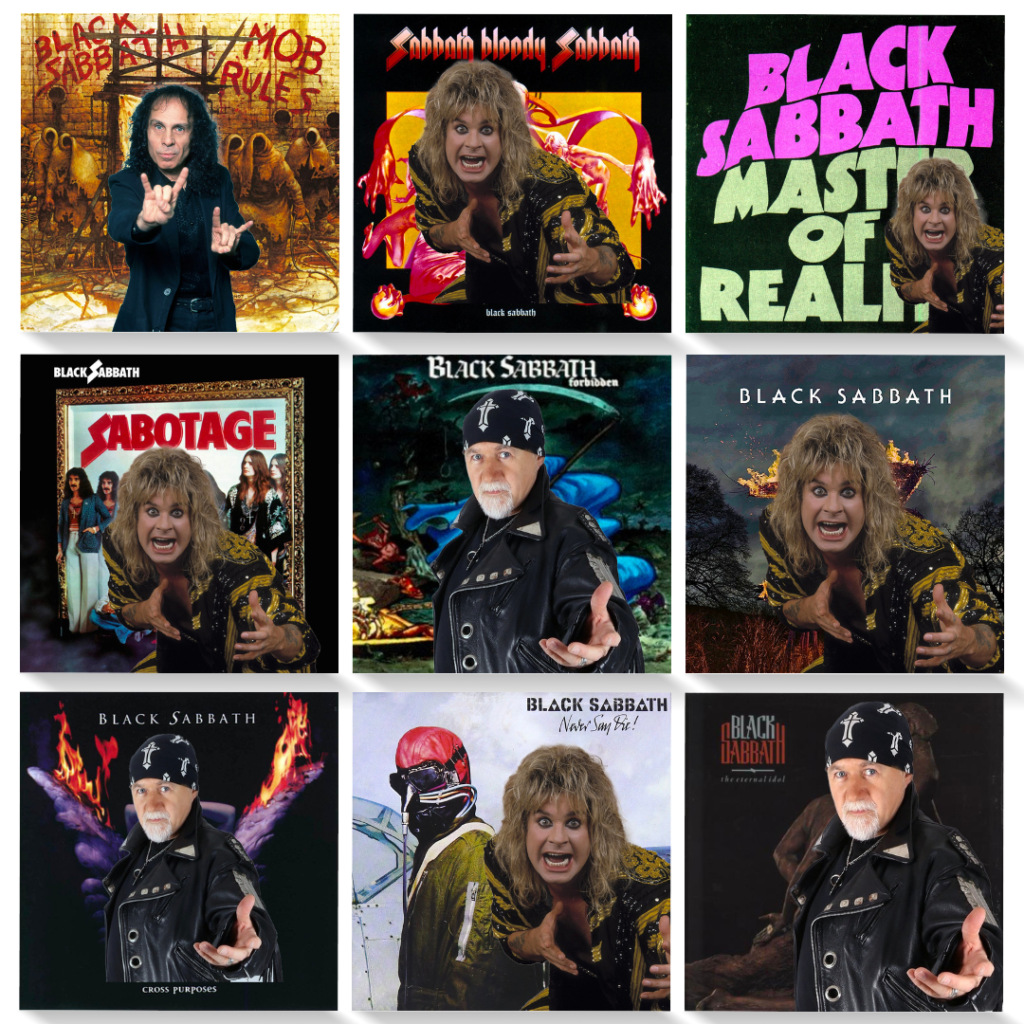 Ozzy Osbourne (Black Sabbath, Paranoid, Master of Reality, Vol. 4, Sabbath Bloody Sabbath, Sabotage, Technical Ecstasy, Never Say Die, 13)
Ronnie James Dio (Heaven and Hell, Mob Rules, Dehumanizer)
Ian Gillan (Born Again)
Glenn Hughes (Seventh Star)
Tony Martin (The Eternal Idol, Headless Cross, Tyr, Cross Purposes, Forbidden)
In related news, there's a great documentary on Ronnie James Dio that just came out. It's called Dio: Dreamers Never Die. Check out the trailer here.