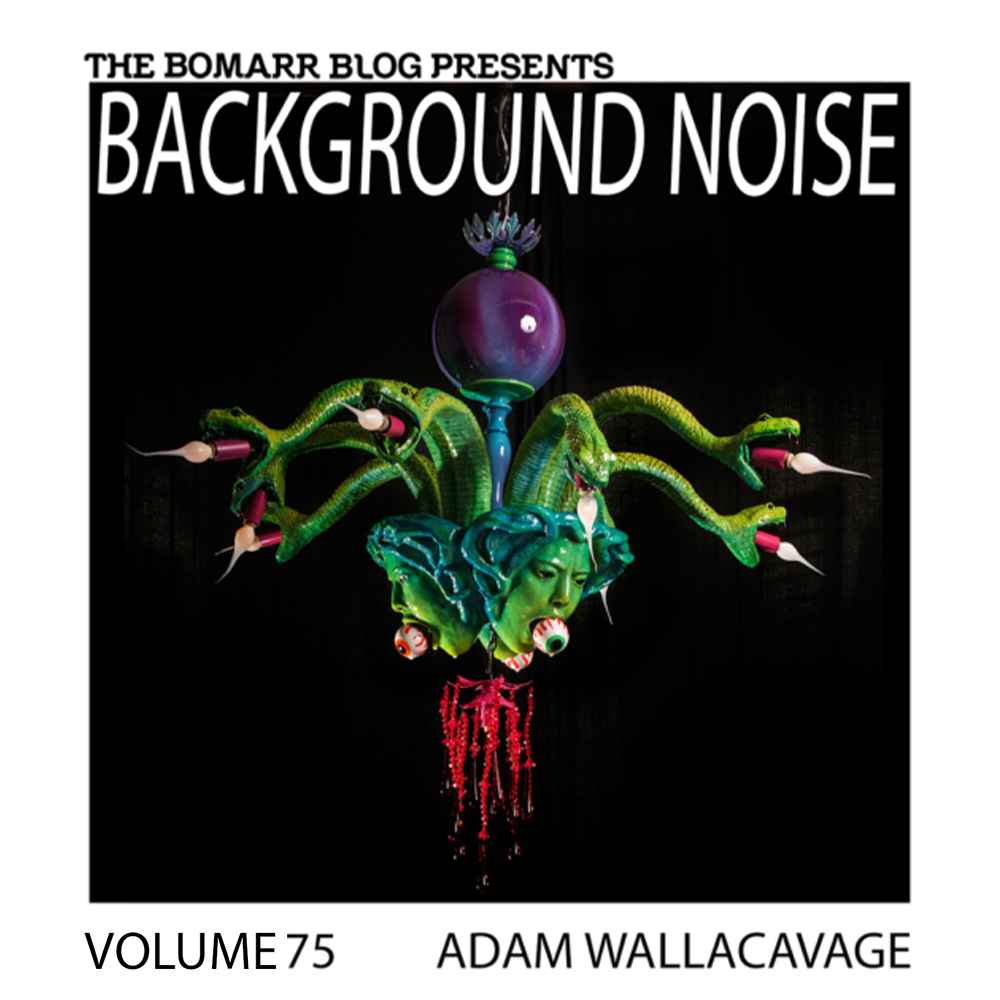 Adam Wallacavage's South Philly residence is most people's dream home. Outfitted with the kitschiest of the kitschy, he's surrounded himself with exactly what he likes, things that stimulate and inspire him. It's here in this home that he started creating his now well-known chandeliers, which range from various octopi to dragons and snakes. Hand-sculpting them with epoxy clay, he then paints them and covers them with resin to present a glass or ceramic look.
They're all both terrifying and beautiful, frequently snagged up by art and kitsch collectors alike for a slightly hefty price. Adam is a photographer as well (he has shot in the past for magazines like Thrasher). The playlist he put together for this series features a great mix of modern skate garage/trash (Thee Oh Sees, King Khan, Cramps) and some classic goth tracks (Bauhaus, Sisters of Mercy, Tones on Tail). I love it.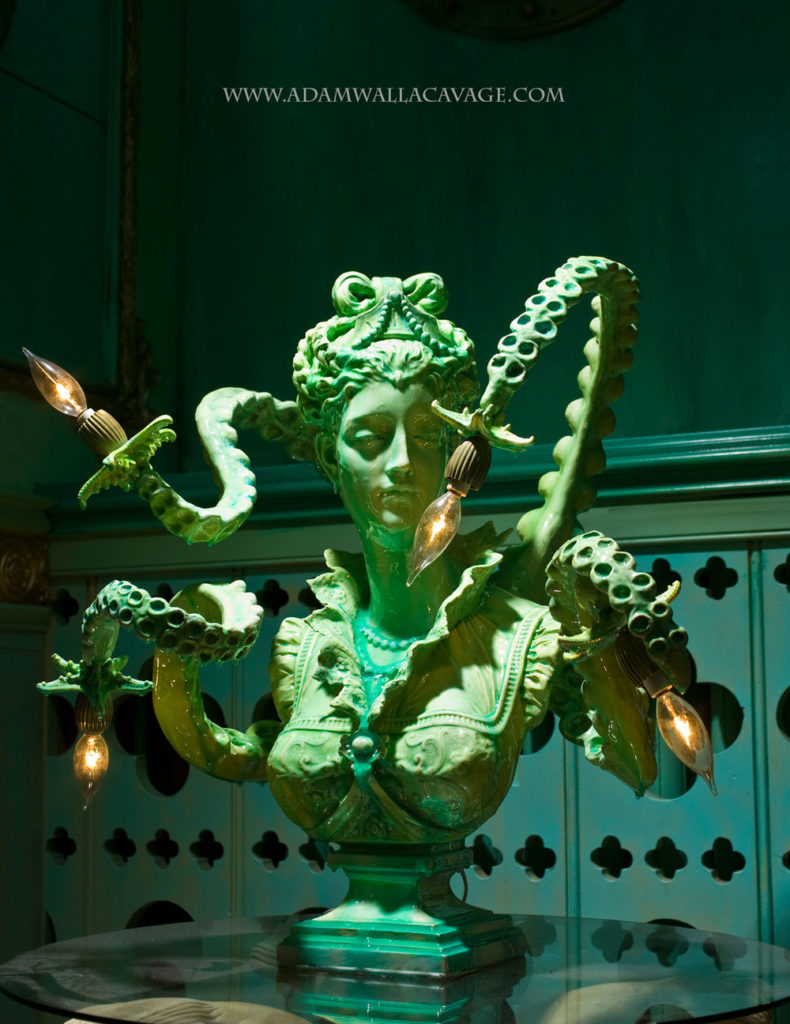 First album you bought?
DEVO: Are We Not Men
Last album you bought?
Thee Oh Sees: Drop
First concert?
It was in 1985 at the Atlantic City Elks Club for The Electric Love Muffin, Die Kreuzen and Articles of Faith opening for The Faction, but The Faction didn't show up.
Last concert?
Electric Wizard at Union Transfer in Philly.
Was there one album that made a significant impression on you?
It was a tape my friend made me with Bauhaus on one side and Siouxsie and the Banshees on the other. I listened to it constantly when I was 14 or 15. It totally influenced a lot in my life.
Who is your musical hero?
Lux Interior
How important is music to your creative process?
I got my whole house/studio hooked up with a SONOS speaker system and it's pretty much on all day and night. My studio is in my house and sometimes I won't leave at all during the day, so I tend to go to a lot of shows whenever I can at night to be somewhat social. Philly is a great city to see music. There are a ton of venues and great bands coming through here. I try to stay current so that there are more shows I want to see and with online streaming, it's so easy to find new music without leaving the house but I make up for getting free music online by buying lots of records at the shows.
DEVO – Gut Feeling
Crocodiles – All my Hate and Hexes Are For You
Monster Magnet – All Friends and Kingdom Come
Slowdive – When the Sun Hits
Dead Skeletons – When the Sun Comes Up For the Last Time
Kate Bush – Moving
Roxy Music – In Every Dreamhome A Heartache
Blonde Redhead – Spring and By Summer Fall
Siouxsie and the Banshees – The Rapture
Sisters Of Mercy – Marian
Tones on Tail – Rain
Bauhaus – Exquisite Corpse
The Dark Horses – Radio
The Asteroid #4 – Windmills of the Autumn Sky
Thee Oh Sees – Corprophagist (A Bath Perhaps)
The Altered Hours – Sweet Jelly Roll
Queens of the Stone Age – Hanging Tree
The Gun Club – Breaking Hands
The Cramps – Voodoo Idol
King Khan and the BBQ Show – I Wanna Be a Girl
Creepoid – Yellow Wallpaper
The Tough Shits – Try Not to Laugh
Melody's Echo Chamber – I Follow You
Pearls Before Swine – Surrealist Waltz
Check out Adam's playlist below on Spotify. Be sure to like Background Noise on Facebook for updates on future episodes. You can browse ALL the Background Noise episodes right here.