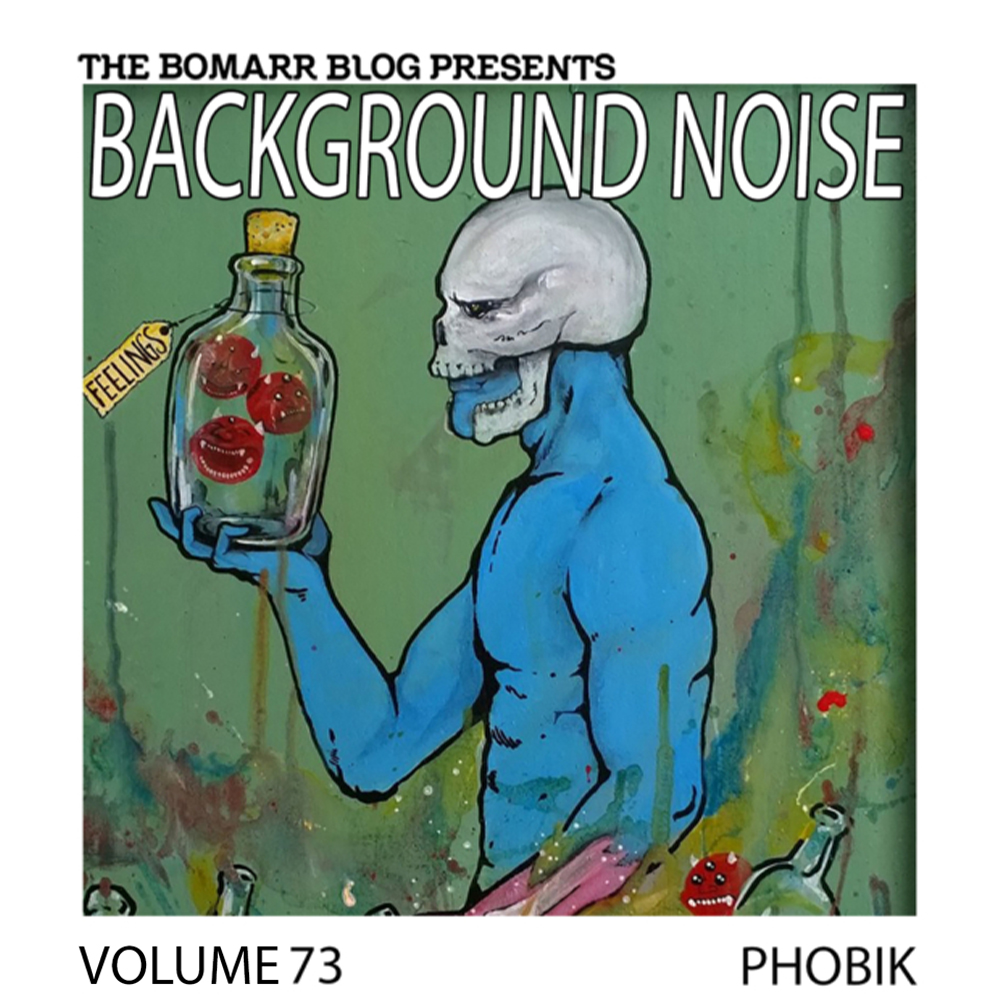 Phobik is a self-taught artist from Hollywood, CA. Starting with gory, angst-filled drawings, he quickly progressed into brightly colored paintings, drawing inspiration from comic book superheroes to He-Man cartoons.
He's collaborated on canvas and concrete with everyone from Septerhed to MadMan and recently wrapped a dual show at LA's Stone Malone gallery with Ratchet Man.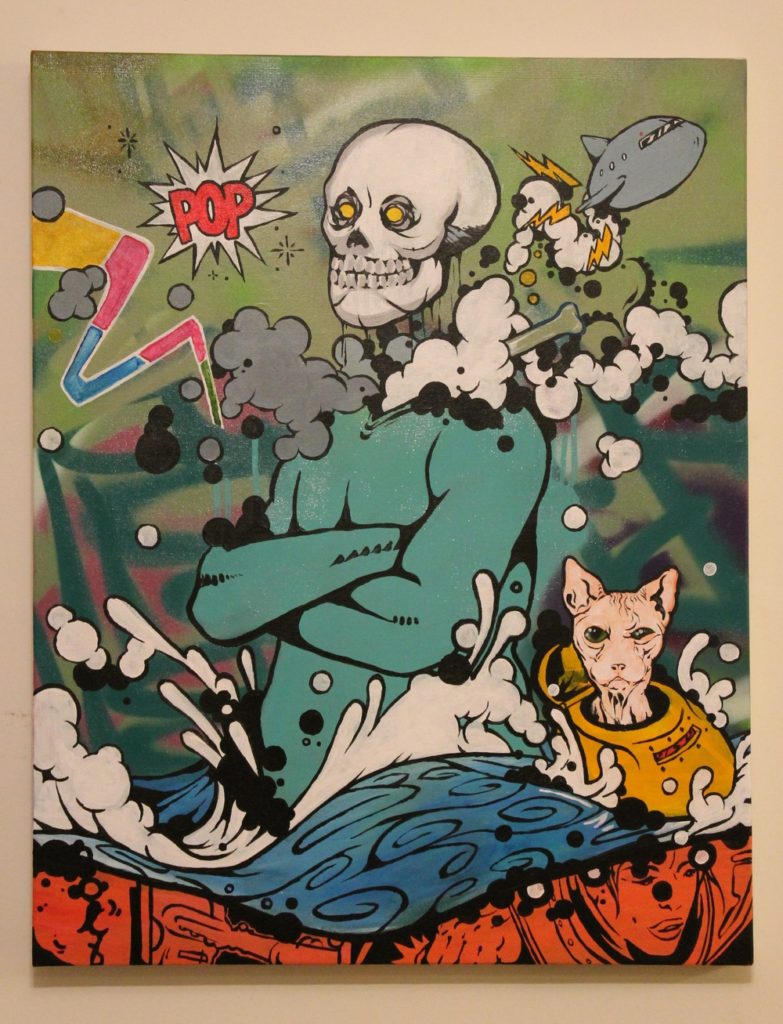 First album you bought?
Limp Bizkit – Significant Other
Last album you bought?
Ghostface Killah – 36 Seasons
First concert?
System of a Down / Mars Volta at the Long Beach Arena
Last concert?
Post Malone / Og Maco-Hamoneverything
Was there one album that made a significant impression on you?
Deftones- Deftones
Who is your musical hero?
Jimi Hendrix
How important is music to your creative process?
Imagination needs a soundtrack. As an Artist, you gotta try to fit this huge movie-worthy story into one scene. Sometimes the chords of a background song make the Art Piece come together in a different, satisfying way.
1. Deftones – My Own Summer (Shove It)
2. Led Zeppelin – Since I've Been Loving You
3. Jimi Hendrix – Machine Gun
4. Ghostface Killah – Love Don't Live Here No More
5. Queens of the Stone Age – Make it wit chu
6. Queens of the Stone Age – You Think I Ain't Worth A Dollar, But I Feel Like A Millionaire
7. Dimmu Borgir – Puritania
8. GZA – Liquid Swords
9. Black Sabbath – N.I.B
10. Janis Joplin – Summertime
Check out Phobik's playlist below on Spotify. Be sure to like Background Noise on Facebook for updates on future episodes. You can browse ALL the Background Noise episodes right here.