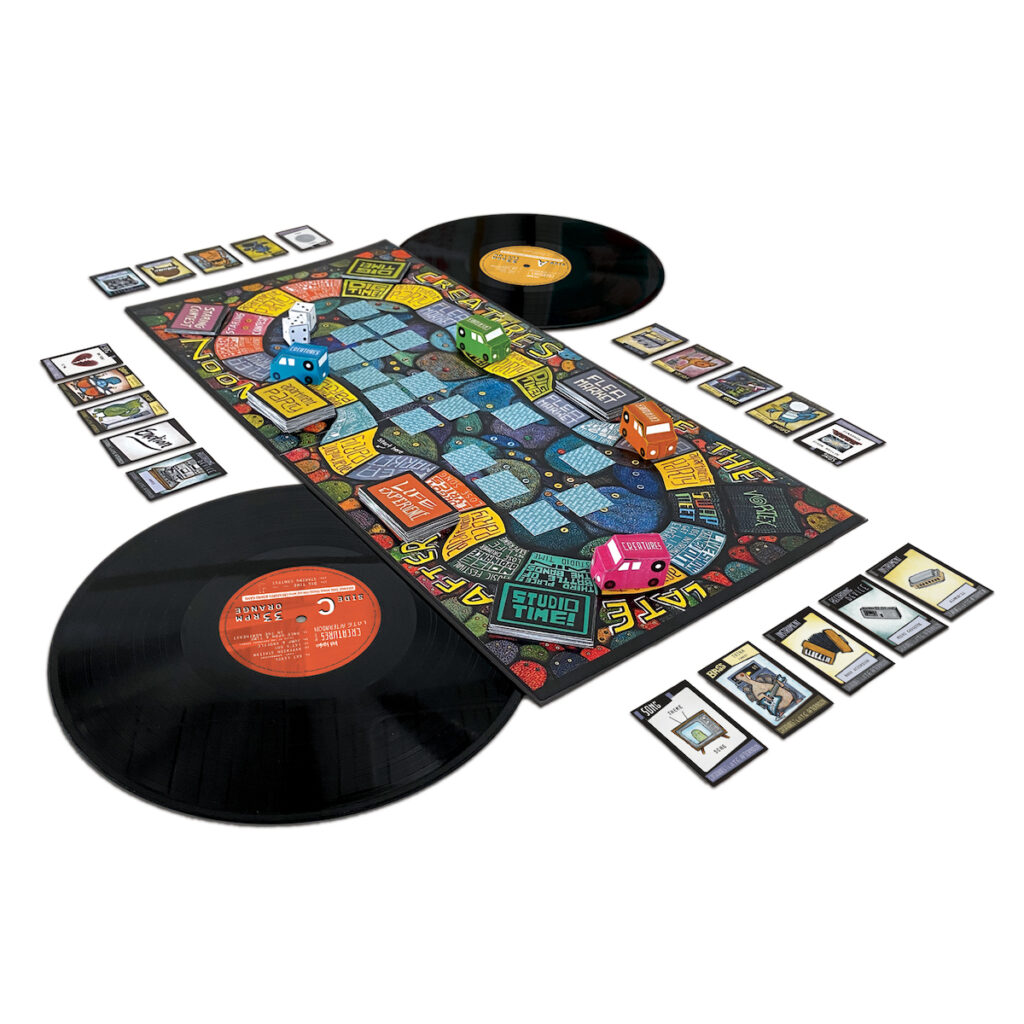 Kid Koala has always kept things interesting regarding new and unique ways of experimenting with music and how it's presented. Whether he's manipulating vinyl in ways no one has ever dreamt of or soundtracking elaborate touring puppet shows, he's constantly innovating.
This time around, he's releasing his own board game/album combo. Creatures of the Late Afternoon features 20 new Kid Koala tracks, a board game, 8 bonus board game tracks that play in the runout grooves, game pieces, dice, and 150 game cards. It's for 2-4 players, ages 8 and up.
The goal behind the game is as follows:
Tour around the game board and create your very own creature bands! Hunt through flea markets to find instruments and recording equipment! Write and record heartfelt songs in multiple genres! Climb the charts and gain enough clout to save the Natural History Museum!
They ship in April 2023, and you can pre-order a copy now via Kid Koala's site.

Recently, Kid Koala appeared on Vish Khanna's Kreative Control podcast to discuss the game and new album in depth.