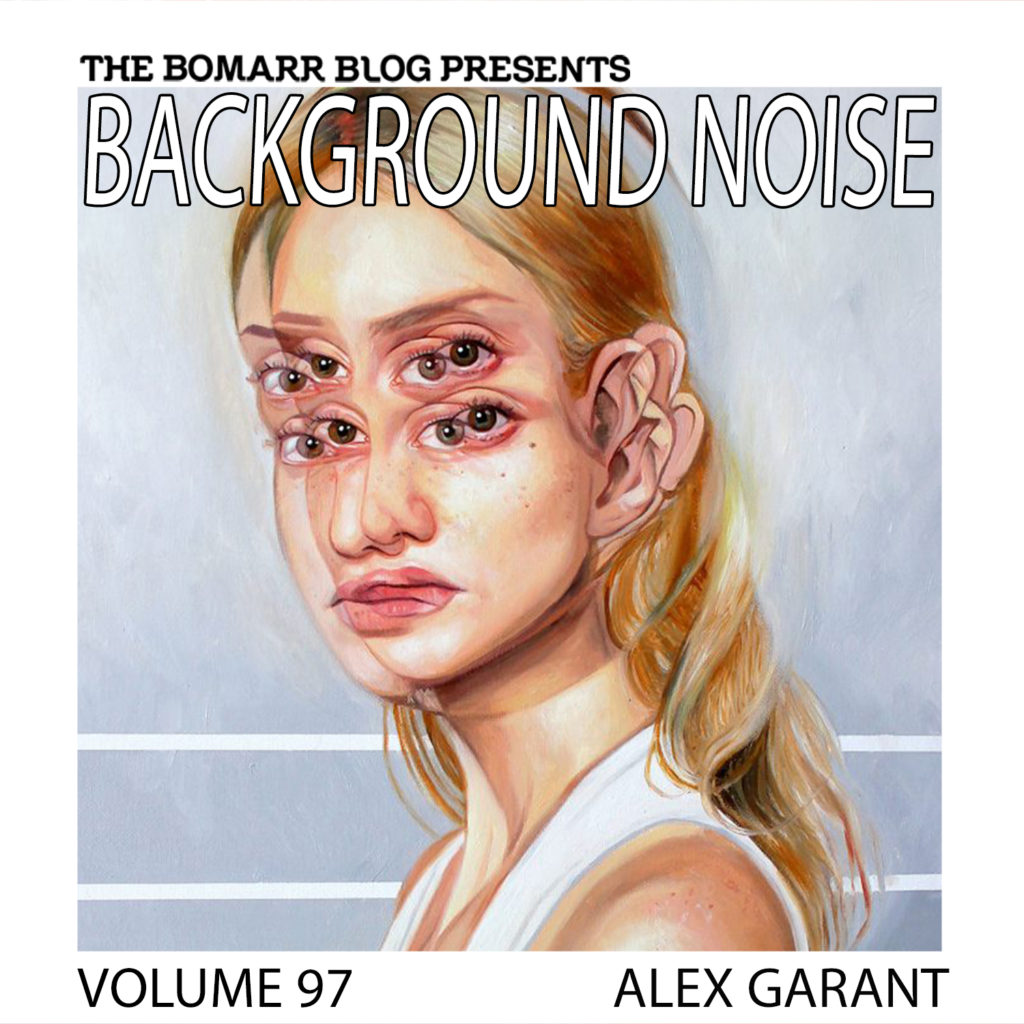 Alex Garant's oil paintings are disorienting. You know the feeling when you look up at your significant other after staring at your phone for 3 hours, only to see them appearing in front of you with multiple sets of eyes, double vision-style? No? Just me?
Alex's "analog glitch art" is a reflection on human duality. She spends quite a bit of time on them to get them right. Sometimes between 35-65 hours for a single painting over the course of multiple sessions.
I'd be remiss not to mention the fact that a near-death experience in 2012, the day after her 30th birthday, sparked a fire in Alex that propelled her to pursue a full-time art career. This event reminded Alex that we're not here forever and that we really need to take advantage of the time we have here. If you are passionate about something, take the bull by the horns. What are you waiting for? I find Alex's story incredibly inspiring, and her work incredibly fascinating.
Check out her interview and playlist after the jump.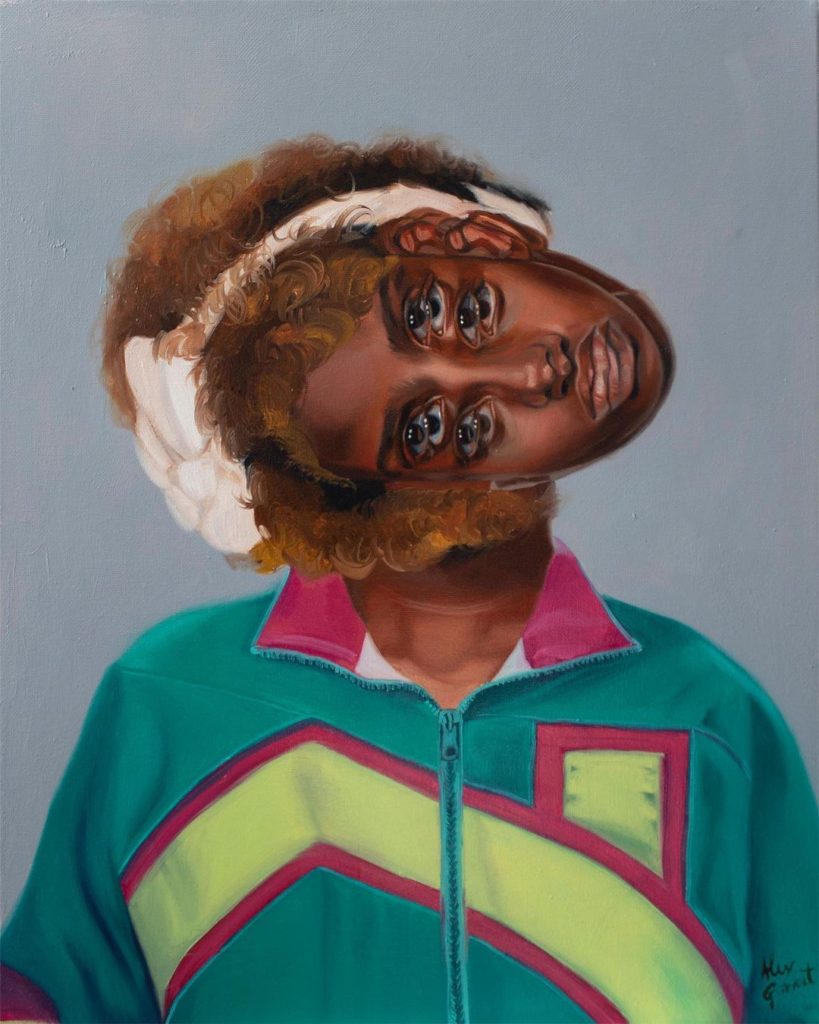 First album you bought?
Rock Voisine- Hélene (1989)

Last album you bought?
Christone "Kingfish" Ingram – King Fish

First concert?
Diane Dufresne- 1988 Tour

Last concert?
Jonny Lang

Was there one album that made a significant impression on you?
Reality Bites Soundtrack – 1994

Who is your musical hero?
Not included on the playlist but Jean Leloup
How important is music to your creative process?
I actually like to listen to music in between painting sessions to relax and shut off my own creative mind. While I paint, I get so deep into the work zone that I usually have white noise in the background not to take away from my own process. I enjoy music best during my happy leisure time as a mood booster.

BONUS: Is there any music, in particular, getting you through this strange time we're living through?
I found myself listening to a lot of 90s nostalgia music, maybe to go along with self-isolation introspection.

BONUS 2: Is there any other artist you'd like to see answer these questions?
Edith Lebeau, Martine Johanna, Jeremy Okai
Great Balls of Fire – Jerry Lee Lewis
Elvis- Burning Love
Christone Ingram King Fish – Trouble
Leon Bridges – River
Otis Redding- The Arms of Mine
Buddy Holly & The Crickets – Oh Boy
Howlin' Wolf- SmokeStack Lightnin'
John Lee Hooker- Boom Boom
Leonard Cohen – Everybody Knows
Otis Spann- Otis Blues
Jonny Lang- Lie to me
Muddy Waters- Hoochie Coochie Man
Sharon Jones & The Dap kings- I learned the Hard way
Violent Femmes- Blister in the Sun
The Animals – House of the Rising Sun
Check out Alex's playlist below on Spotify. Be sure to like Background Noise on Facebook for updates on future episodes. You can browse ALL the Background Noise episodes right here.