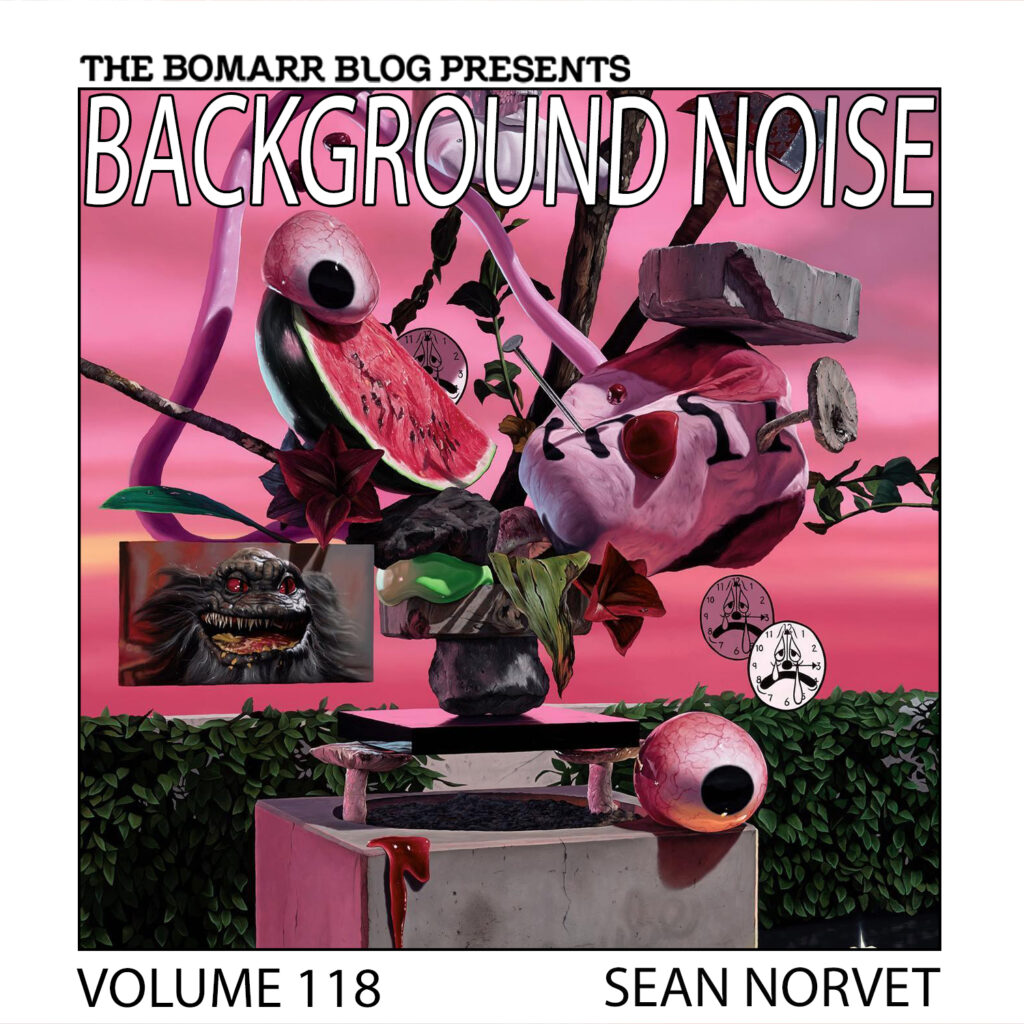 Sean Norvet's passion for art has been a driving force since his formative years. From a young age, he demonstrated a natural talent for creating his own cartoon characters and comic books. Encouraged by his high school art teacher to pursue his artistic aspirations, he went on to earn a BFA in 2013 from the prestigious Art Center College of Design in Pasadena, CA.
Drawing inspiration from a range of established and contemporary artists including Michelangelo, Salvador Dali, Francis Bacon, R. Crumb, and Ren & Stimpy, Norvet's work is a satirical exploration of American culture. His technique, which blends photo-realism with cartoonish humor, tackles a range of topics including consumerism, foodie culture, and the pervasive information overload of modern life. His creative process is characterized by "pushing and pulling from drab reality until it achieves a psychedelic euphoria." Recently, he has employed AI to create more intricate pieces and streamline some of the more mundane aspects of his work.
First album you bought?
When I was 10, I tried to buy a Sugar Ray album at Tower Records but it was "parental advisory", so I ended up getting Rage Against The Machine's Evil Empire' at a Blockbuster. Thank you Blockbuster.
Last album you bought?
Blue Sky Black Death "Noir"
First concert?
311 haha
Last concert?
Chelsea Wolfe.
Bonus: Ludacris performing at a private party.
Was there one album that made a significant impression on you?
Three Six Mafia's "When The Smoke Clears"
Who is your musical hero?
Kool Keith
How important is music to your creative process?
I like to balance music, podcasts, and re-watching The Sopranos. Music plays a crucial role when I'm creating new ideas, and the others are usually when I'm actually in-progress painting.
The Alchemist – Arrival
Uncle Acid & The Deadbeats – Waiting for Blood
Raekwon – Ice Water
Starflyer 59 – Monterey
Boldy James & Futurewave – Could Be Worse
The Stranglers – Golden Brown
Project Pat – North Memphis
The Smiths – Bigmouth Strikes Again
Roc Marciano – The Sacrifice
Crumb – Cracking
Madvillain (Madlib & MF Doom) – Meat Grinder
Aphex Twin – Alberto Balsalm (1994)
X – Los Angeles
Gravediggaz – 1-800-Suicide
The Animals – Don't Let Me Be Misunderstood
Check out Sean's playlist below on Spotify. Be sure to like Background Noise on Facebook for updates on future episodes. You can browse ALL the Background Noise episodes right here.