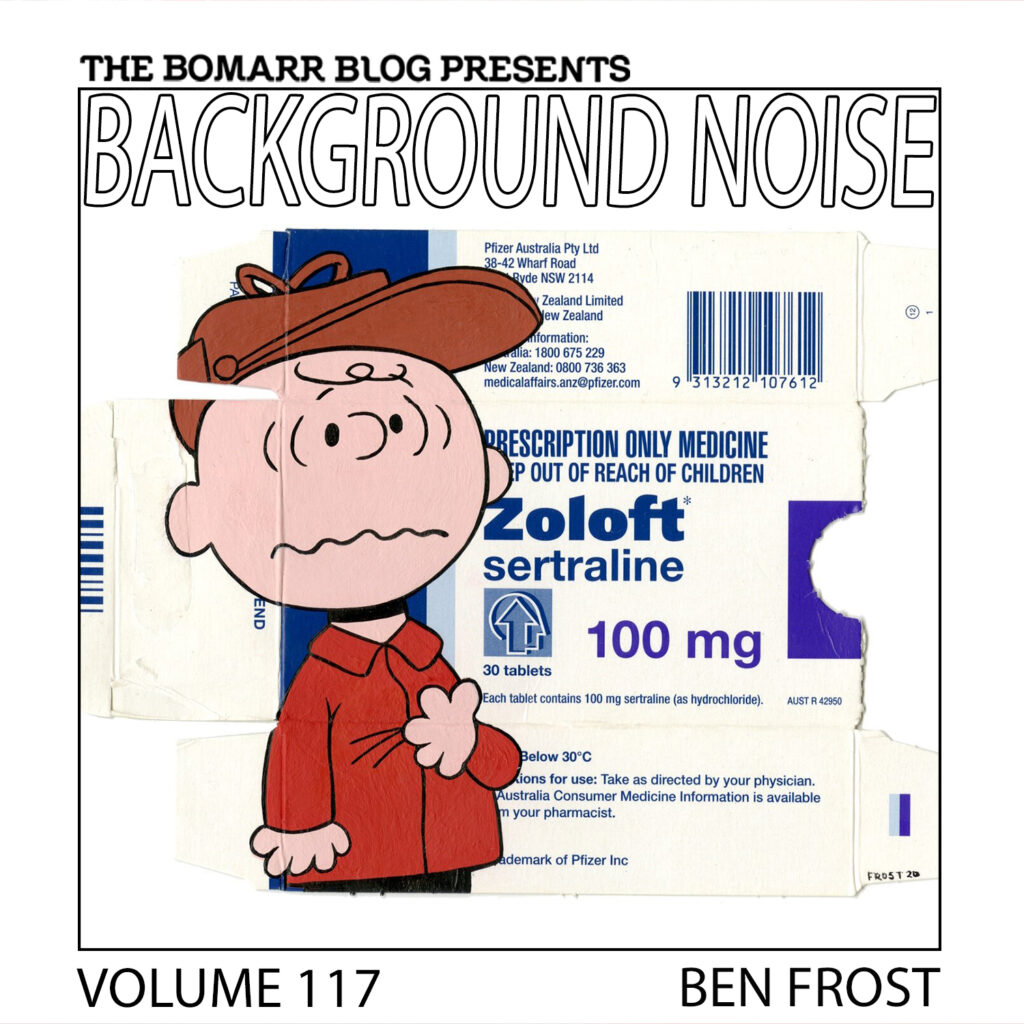 Ben Frost is an Australian artist known for his confrontational (and, as a result, controversial) work. Using characters from the highly litigious Disney franchise would get him some press on its own, but add those characters onto fabricated prescription drug packaging, ammunition boxes, etc, and you're sure to get people talking.
It's these juxtapositions that Ben specializes in. Pairing characters we all know from the pop culture pantheon with big names we all know, ranging from big pharma to the largest fast food corporations and fashion brands. It's a commentary on consumerism and the role iconic imagery plays in contemporary culture.
He's got a knack for publicity stunts too, having faked his own death to promote a solo exhibition in 2000. It pissed a lot of people off, but it also brought a lot of people to check out his work, and people like me are still talking about it over 20 years later.

Frost critiques consumerism, yet he also engages in it, having collaborated with brands such as Moschino, Rossignol, Mambo, and J&B Whiskey. Although it's unlikely he'll be collaborating with McDonald's anytime in the near future, you can never really be too sure. The whole thing is kind of meta as it is, given the fact that a lot of people will buy his work in part due to their sheer familiarity and connection with icons and brands in each piece. It's all pretty brilliant if you ask me. I highly recommend browsing all of his work over on his website. There's a lot of it to…ahem…consume.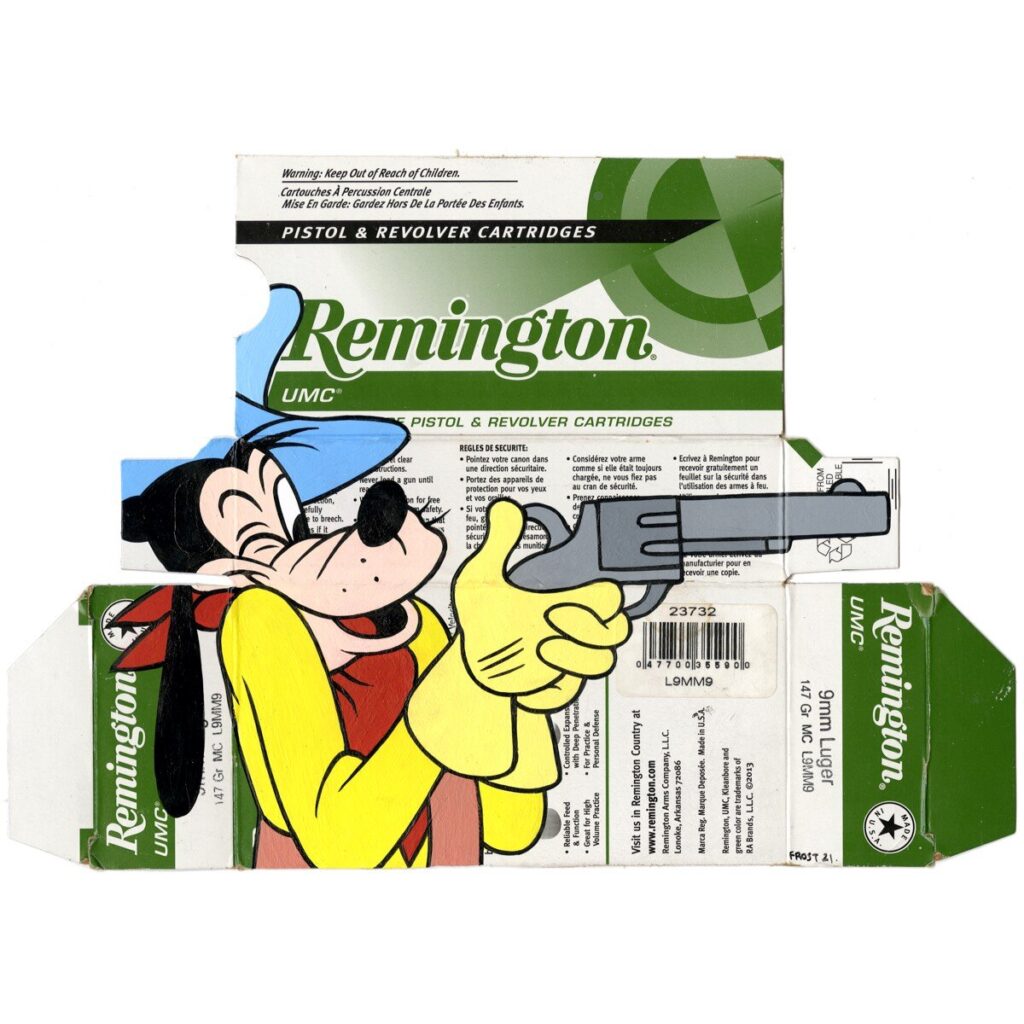 First album you bought?
Public Image by Public Image Ltd
Last album you bought?
Cavalcade by Black Midi on vinyl
First concert?
My dad took me to see Dire Straits in 1986 in Brisbane. We had just gotten back from a US trip, and "Money For Nothing" was the coolest song for a kid at the time. After this, I would only ever go on to see death metal.
Last concert?
I took my 2-year-old son to see the Wiggles for his birthday earlier in the year.
Was there one album that made a significant impression on you?
Rain Dogs by Tom Waits.
Who is your musical hero?
John Lydon/Johnny Rotten was my hero growing up. I was really into the Sex Pistols as a kid and then when he formed PIL, the transition into new-wave art punk with Jah Wobble was just so perfect.
How important is music to your creative process?
It's not as important as it used to be, but I use song titles and song lyrics to help guide artwork concepts. I collect a lot of vinyl – mostly because I enjoy the size and format of the artwork on the covers, which is really inspiring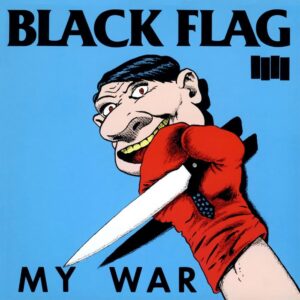 BONUS: What is your favorite album cover of all time (and why)?
My War by Black Flag. Anything the artist Raymond Pettibon does is so sick.
BONUS #2: Any visual artist(s) you'd like to see answer these questions?
Netherlands – There's A Glitch in Human Consciousness
Crime & The City Solution – Six Bells Chime
Melt Banana – Iguana In Trouble
Ex Models – It's On Television
The Blood Brothers – Set Fire To The Face On Fire
The Smalls- Dan-Diddle-A-Na
Pinetop Seven – The Fear of Being Found
Liars – Mask Maker
Arab On Radar – My Mind Is a Muffler
Mark of Cain – Battlesick
Check out Ben's playlist below on Spotify. Be sure to like Background Noise on Facebook for updates on future episodes. You can browse ALL the Background Noise episodes right here.