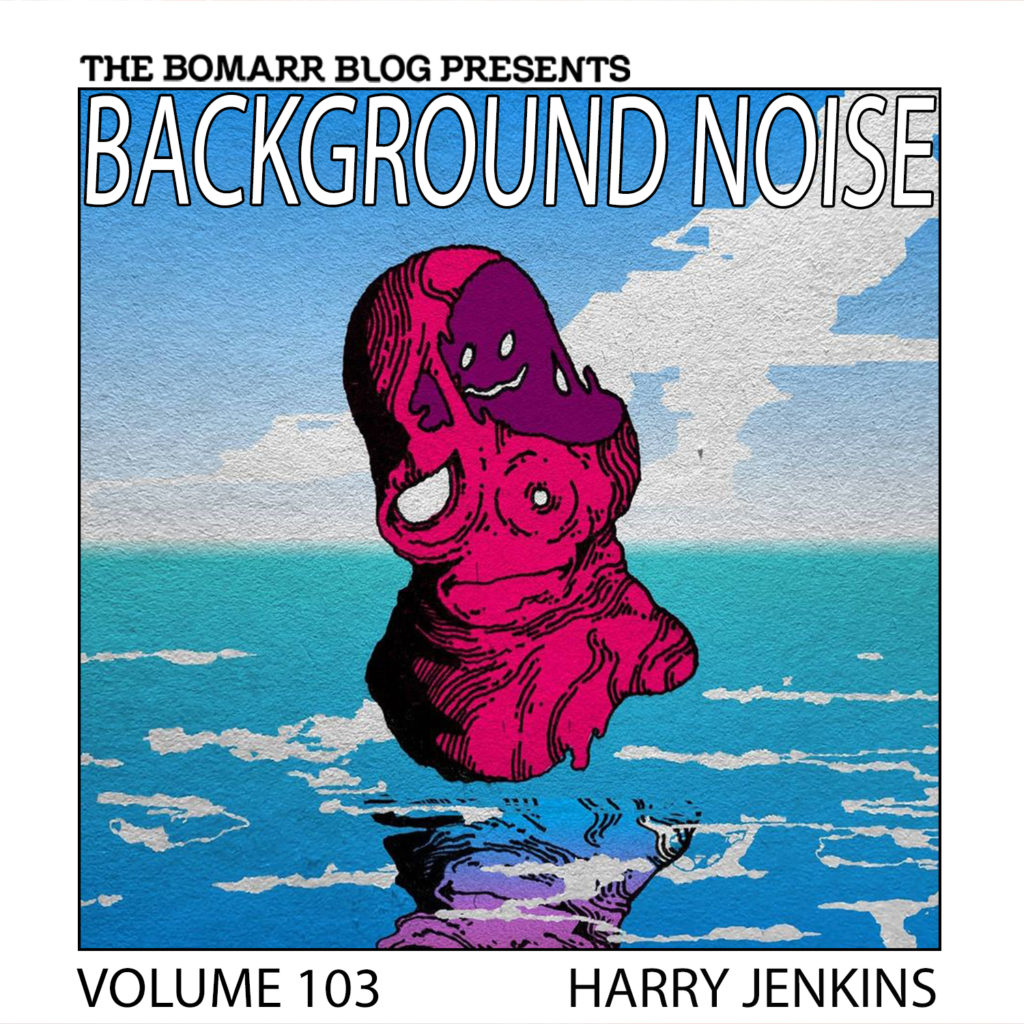 There's not a lot of information out there on Harry Jenkins. Probably due to the fact that he's still a university student in the UK. Originally from Oxford, Harry started Ineptaliens as a project to make sure he kept doing art outside of academic studies. It's proving to be a good move. Not only has he been selling out of prints and apparel on his website, he's quickly amassed over 30,000 followers on Instagram. If he keeps moving at his current pace, I'm sure you'll hear more about him in the future.
First album you bought?
OK COMPUTER – Radiohead
Last album you bought?
Anima – Thom Yorke
First concert?
I've only got snippets of memories of what my first concert was – mainly because I was lucky enough that going to concerts was such a big part of my childhood; so they've all merged into one! The first one I have a vivid memory of must have been something put on at the BBC Proms.
Last concert?
Sadly, it's been a long time since I've gone to a good concert I was looking forward to and unfortunately, with the world as it is now, all my music related plans have been postponed, for the moment at least!
Was there one album that made a significant impression on you?
For me, this is almost an impossible question to answer! The cop out answer would be to say that elements of many albums have had their individual effects on me, but if I was forced to choose, I'd have to say OK Computer – mainly because it was one of the earlier albums I really appreciated in its entirety. If I can name a few others, I'd have to chuck in In Rainbows, Murder of the Universe, To Pimp a Butterfly, and Remain in Light…so many others though!
Who is your musical hero?
At the moment, I've got to say all the band members of King Gizzard and the Lizard Wizard. There's something very inspiring about how each one of them brings such unique and varied musical ideas to their records. Any King Gizzard album is an absolute blast and almost always a new sound scape or genre of music – all brimming with their usual dose of craziness.
How important is music to your creative process?
Music is very important for me, not only when creating art, but for life in general. Finding a new artist with discography I instantly click with is something that can fuel me for days, but I always find myself returning to old favourites. I think there's something almost meditative about listening to familiar music.
BONUS: Is there any music in particular getting through this strange time we're living through?
The Interstellar soundtrack by Hans Zimmer. It's been a favourite of mine for a long time now, but there's something about how the piece emerges from this tranquil, cosmic stillness and gradually grows into something quite spectacular. Grab a good pair of headphones or speakers – lie back and give it a go – I've found it to be a great source of inspiration when things get hard!
ineptaliens.com/
instagram.com/ineptaliens
Skiptracing – Mild High Club
How to Disappear Completely – Radiohead
Lazy Shade of Pink – Willy J. Healey
Oh My God – A Tribe Called Quest
Seen and Not Seen – Talking Heads
The River – King Gizzard and the Lizard Wizard
Hymn for a Droid – Psychedelic Porn Crumpets
Hacker – Death Grips
Momentary Bliss – Gorillaz
Soldier's Poem – Muse
Something New – Babe Rainbow
The Nightfly – Donald Fagen
A Boy is a Gun* – Tyler the Creator
Weird Fishes – Radiohead
Check out Harry's playlist below on Spotify. Be sure to like Background Noise on Facebook for updates on future episodes. You can browse ALL the Background Noise episodes right here.