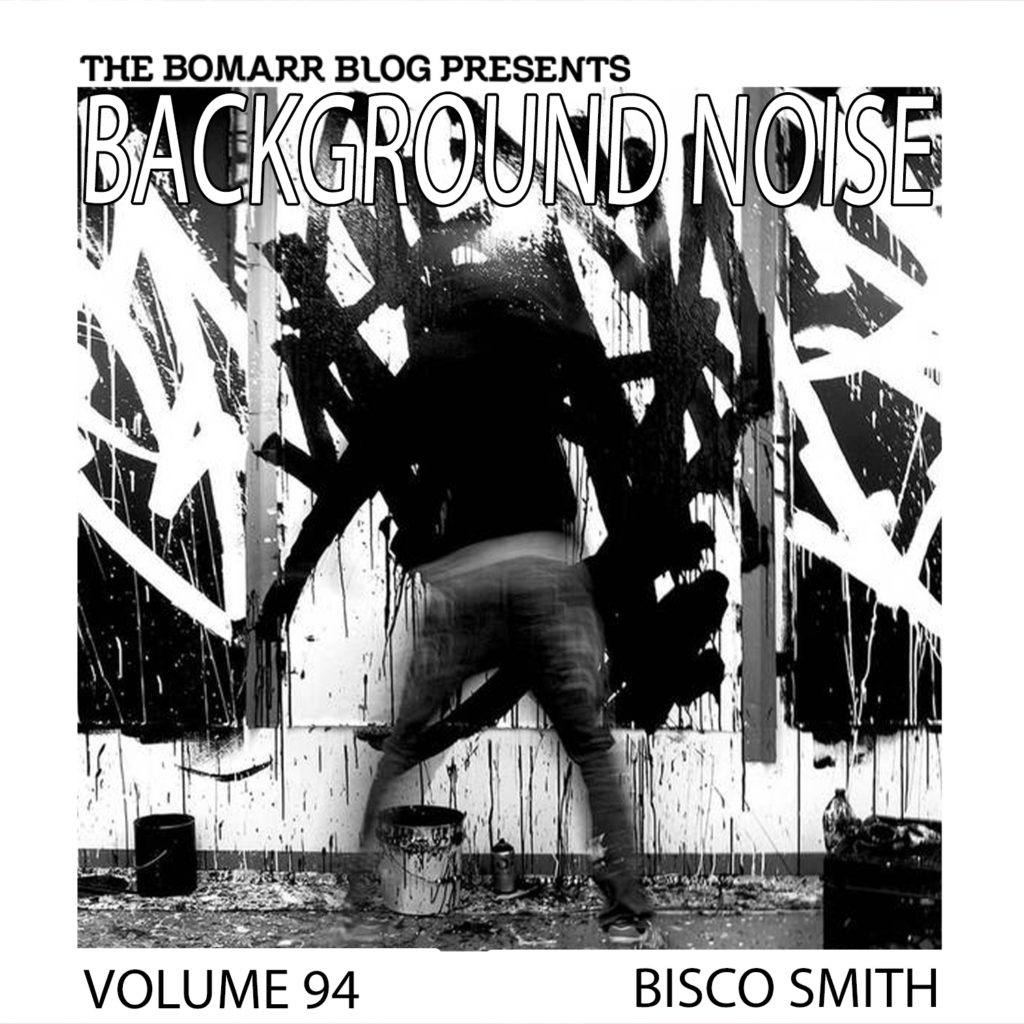 This interview happened initially back in 2015, right before I took a 5 year hiatus from doing this series. Bisco gave me permission to use all the same answers, as he felt they were all still relevant.
To say music influences Bisco's work would be an understatement. He's lived and breathed art and music for many years. He's a talented MC, having released music under both the Bisco Smith and Bisc1 names. (Listen to a whole slew of it here on his Bandcamp.) He spent years doing graffiti and graphic design and has a keen eye for making visually stunning artwork.
His mural collaborations with South African artist Ralph Ziman can be seen all over the Venice Beach area of Los Angeles. Bisco's calligraphy style intertwined with Ziman's striking imagery complement each other extremely well.
His artwork has graced the walls of multiple office locations I've worked at over the past 5+ years. For a while, his work was the pretty much the visual identity of the company. I spent more waking hours looking at his art around me than I did with my own family, so naturally, it sort of started to hold a special place in my heart.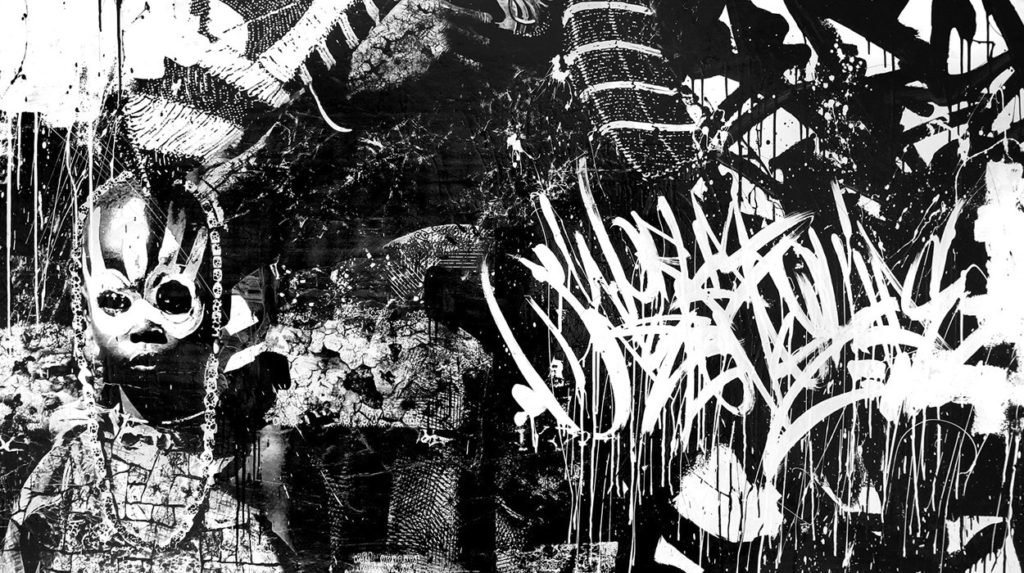 Check out a short video of Bisco talking about how music plays a role in his art creation and read some of his answers to my questions after the gallery below.
What was your first concert?
The clearest I can see is an event called Tableturns – it was open turntables at Nuyorican Poets Cafe in New York, maybe around 96/97 when cutting records was the ish! That was when I really started to get into culture and started to focus my energy on music.
Last concert/show?
I went to see Run the Jewels in downtown LA.
First album, tape or cd you bought?
The most memorable tape might be Guns and Roses – Appetite for Destruction. I remember that one for the artwork. It was so ill. Not sure if it was my first, but definitely one of the first that really meant something
Was there any album that made a significant impression on you?
Run DMC – King of Rock.. I can see my old red Walkman playing this tape over and over on some long family road trips. Tony Touch – mixtape 45, this was the first mixtape I bought off Broadway in New York. I brought this back home and it circulated and really set some paths deeper into hip hop. And lastly, Gang Starr's Hard to Earn. A friend of mine gave me this on a dubbed cassette and it was the dopest record I had heard. The vibes were next level..
Who is your musical hero?
Mos Def – I think his whole being is B-Boy 100%. Style, Art of words, Abstractions, Clarity.. etc. I am not deep into his music, but I really respect Tom Waits for just being ultra unique and working in art, music, film, and I'm sure a bunch of other art forms I am not aware of.
How important do you think music is to your creative process?
So much of my present work is based in the art of free-writing or free-styling. I find my zone when writing, and when it's in a poetic or rap form, I catch the ghost and get lost in the moments. I discovered that, staying present energy, through rapping and making music and have since translated it visually as writing in my work, still chasing those, lost in the moment, waves.
This is a mix of music that picks me up.. pretty much all rap music and a few beats in there. When I'm in work mode, I normally put on beats, no lyrics, I get to distracted by raps and most of my work is filled with my own raps and writing. When I'm in motion and are looking for that energy fix.. these are some of the recent joints I have been going to lately.. Some a bit older an others, but these days things touch after there release dates, and once they fall into the orbit they stay for a while.
Waterfalls – Clams Casino
I'm New Here – Gil-Scott Heron and Jamie XX
Show Me the Way – Dilated Peoples
Brooklyn Night – Scene
Everyday – A$AP Rocky
Subway Art – Tish Hyman
Late for the Sky (feat. Slug & Aesop Rock) – Evidence
Zero Dark Thirty – Aesop Rock
America, the Beautiful – Homeboy Sandman
Two Fish and an Elephant – Khruangbin
BTSTU – Jai Paul
Ready to Rock – Oddisee
Get Hustlin' – Jahdan Blakkamoore
Paper Trail$ – Joey Badass
Pharsyde – A$AP Rocky
Spilled Milk – Substantial
Her Beauty – Keyon Harrold
Check out Bisco's playlist below on Spotify. Be sure to like Background Noise on Facebook for updates on future episodes. You can browse ALL the Background Noise episodes right here.