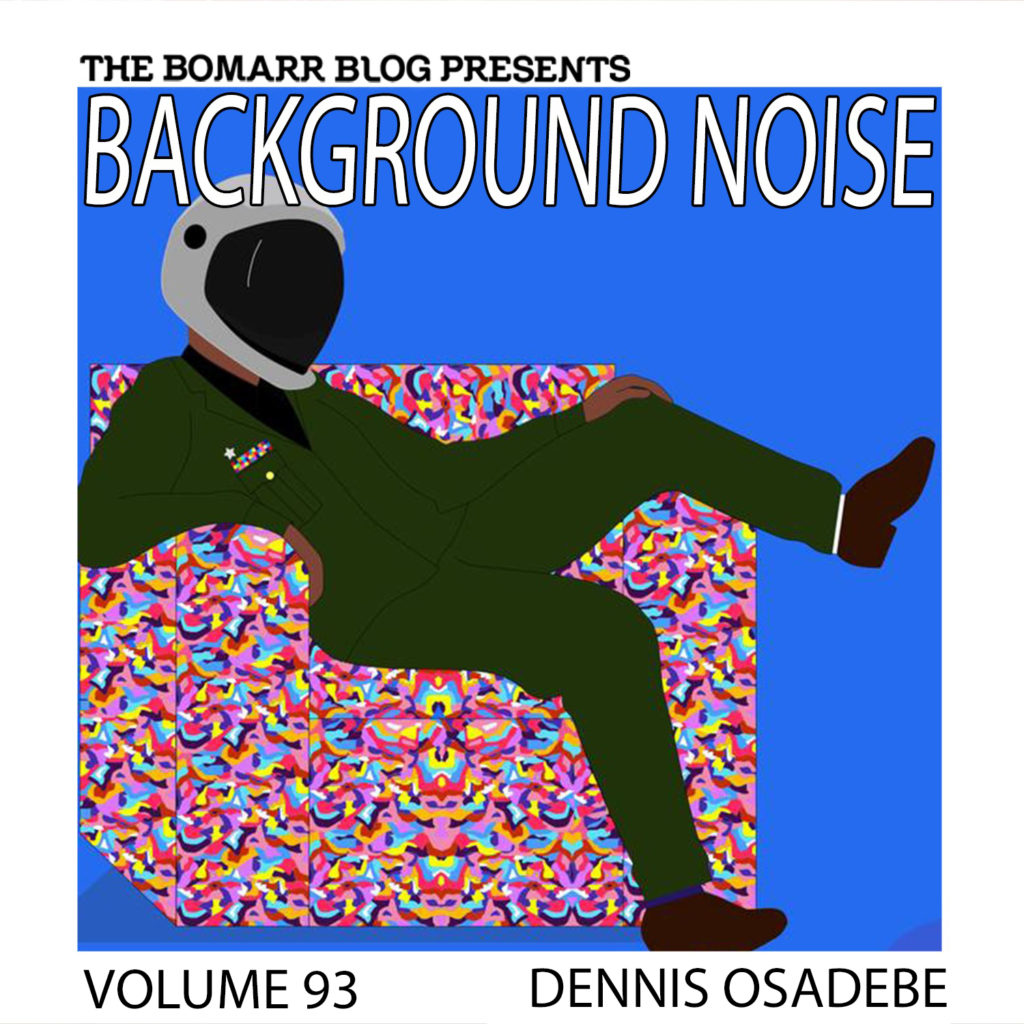 I'll admit, Lagos-based artist Dennis Osadebe is someone I hadn't heard of as recently as 6 months ago, but once I stumbled on his work, I couldn't get enough.
The colors he uses pop right out. They're incredibly vibrant, and look how good they look when they're grouped together. The fact that none of the characters in the paintings are showing their faces sort of unifies them all. He often starts his pieces by transferring digital artwork to canvas and then layering over that with acrylic paint, allowing him to create intricate but natural patterns.
He collaborated with Unique Board for a series of beautiful, limited-edition cast resin sculptures. The series was called Stand for Something and sold out quickly.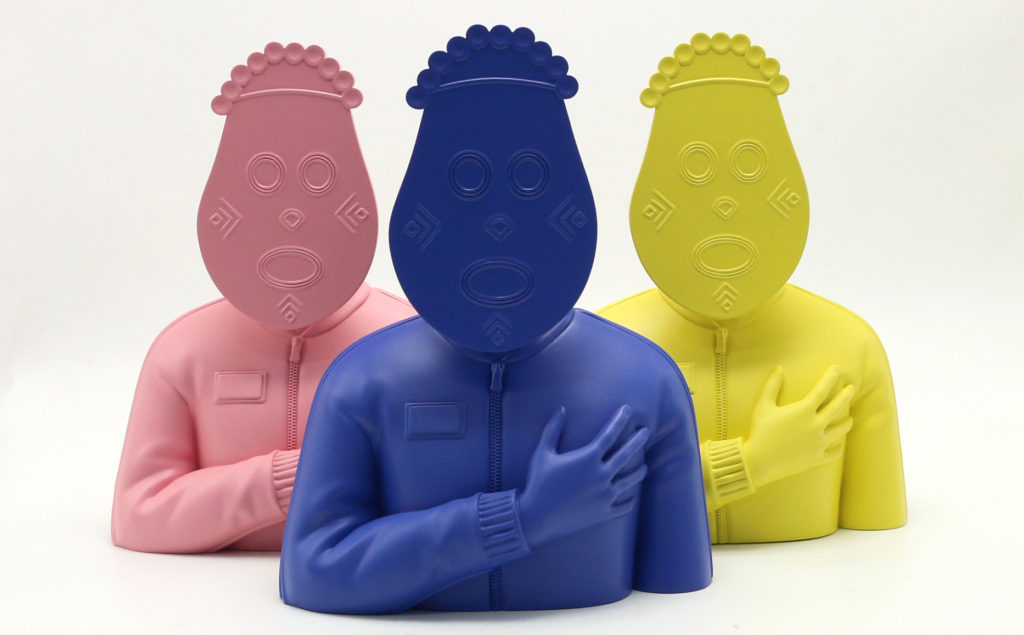 In addition to all of this, he's coined the cultural movement called "Neo-Africa" as a way to start to separate his (and others) work from what he calls "the limiting, lazy term of 'African Art'." He wants to point out that there are far too many differences in the art coming out of Africa to have them all be lumped under the extremely broad term "African Art". He's got a point. Imagine if all art was lumped by an entire continent? "American Art"? "European Art"? It's far too broad, as there are SO many different styles.
He's gotten my attention for sure, and I'll be following everything he does from here on out.
First album you bought?
College Dropout by Kanye West
Last album you bought?
My Beautiful Dark Twisted Fantasy by Kanye West
First concert?
Watch The Throne at the O2 Center in London (I had to experience it again, so I booked the next night).
Last concert?
No Tears In The Jungle by Cruel Santino in Lagos
Was there one album that made a significant impression on you?
I'd say College Dropout because back then I was in high school in Lagos, and during that period hip hop was in its gangster rap phase and this album offered a different/fresh perspective dealing with real-life stuff from college degrees to family dynamics to working at a shit job. Just stuff that I could really relate to. Plus, the skits were witty and fantastic.
Who is your musical hero?
Kanye West
How important is music to your creative process?
Really important something it sets the mood for the work like I am dancing, nodding my head, obsessing over the drums, trumpet, or lyrics. It really does feed my subconscious also and keeps me in the zone.
BONUS: Is there any music, in particular, getting you through this strange time we're living through?
Funny enough, yes – I even just shared a playlist with my people. Music has been really important to me during this period. I find that I have been listening to a lot of conscious rap. From Faithful by Common to a lot of Kendrick Lamar, Noname, and Joey Bada$$.
Ye – Burna boy
Go! – Common
Abusey Junction – Kokoroko
System Fail – Show Dem Camp
Spiritual – Burna Boy
Morocco – Cruel Santino
Reckless – Arin Ray
Take A Break – Odunsi The Engine
Wa Nlebala – Master KG, Kulture
Street Lights – Kanye West
Feel – Kendrick Lamar
Sixteen – Rick Ross & Andre 3000
HiiiPower – Kendrick Lamar
Blood On The Leaves – Kanye West
Spaceship – Kanye West
Check out Dennis's playlist below on Spotify. Be sure to like Background Noise on Facebook for updates on future episodes. You can browse ALL the Background Noise episodes right here.
www.dennisosadebe.com
@dennisosadebe